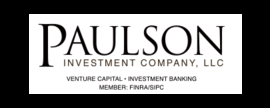 Erez Law is interested in speaking with investors who may have suffered losses due to investments with former Paulson Investment Company LLC broker Minish Hede (aka Minish "Joe" Hede) (CRD# 2389098). Hede was registered with Paulson Investment Company LLC in New York, New York from 2013 to May 2017, when he was terminated regarding, "Terminated subsequent to initiation of customer-related arbitration claim alleging fraud, negligence and unjust enrichment and for failure to comply with internal investigation."
In February 2021, Hede and Kevin Graetz (CRD# 1935982) reached a $1.37 million settlement with the Securities and Exchange Commission, which accused the brokers of selling unregistered securities to some of the victims of a $22 million Ponzi scheme fronted by a purported airport project in Belize. The settlement requires Hede to pay $612,000 in disgorgement, prejudgment interest of more than $180,000, and a $65,000 civil penalty. Graetz will also pay $377,000 in disgorgement, prejudgment interest of over $95,000, and a $40,000 fine, according to separate proposed consent judgments filed in New York federal court Friday.
In August 2020, the Securities and Exchange Commission (SEC) announced charges against Minish "Joe" Hede and Graetz for acting as unregistered brokers in the sale of securities issued by Belize Infrastructure Fund I, LLC (Belize Fund).
According to the SEC's complaint, "Hede and Graetz sold approximately $9.6 million worth of Belize Fund notes to their customers at the brokerage firm where they were then employed, even though the firm had already declined to approve the Belize Fund's notes for offer and sale to its customers. As alleged, by selling a security that was not approved by the firm, Hede and Graetz engaged in a prohibited practice called "selling away." The complaint alleges that Hede and Graetz profited through the commissions from the sales, while the firm's customers suffered significant losses. The SEC charged Belize Fund and its owner, Brent Borland, in 2018, alleging that Borland misappropriated more than $5.98 million of funds obtained from investors in Belize Fund notes and used the stolen principal to fund his family's lavish lifestyle."
In February 2018, FINRA barred Hede after he failed to respond to FINRA request for information.
Hede has been the subject of seven customer complaints between 1999 and 2019, two of which were denied and one was withdrawn, according to his CRD report. The most recent complaints are regarding:
November 2019. "Failure to disclose material information related to two private placement offerings." The customer is seeking $1,015,000 in damages.
March 2019. "Claimant alleges that Mr. Hede sold him unregistered, fraudulent, and unapproved investments during February of 2015." The customer sought $500,000 in damages and the case was settled for $225,000.
April 2017. "Customer alleges fraud, negligent misrepresentations, negligence, and unjust enrichment." The customer sought $1 million in damages and the case was settled for $165,000.
Pursuant to FINRA Rules, member firms are responsible for supervising a broker's activities during the time the broker is registered with the firm. Therefore, Paulson Investment Company LLC may be liable for investment or other losses suffered by Hede's customers.
Erez Law represents investors in the United States for claims against brokers and brokerage firms for wrongdoing. If and have experienced investment losses, please call us at 888-840-1571 or complete our contact form for a free consultation. Erez Law is a nationally recognized law firm representing individuals, trusts, corporations and institutions in claims against brokerage firms, banks and insurance companies on a contingency fee basis.
"*" indicates required fields