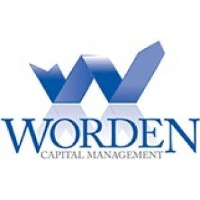 Were you the victim of Worden Capital Management LLC broker Michael Stanton (CRD# 1448072)? Stanton has been registered with Worden Capital Management LLC in New York, New York since December 2016. He was previously registered with Legend Securities, Inc. in New York, New York from 2013 to 2016.
In June 2017, FINRA suspended Stanton for seven months and fined him $5,000 in civil and administrative penalties and fines after he consented to the sanctions and to the entry of findings that he failed to establish, maintain and enforce a reasonable supervisory system, and failed to enforce his member firm's WSPs, to prevent a registered representative from churning and excessively trading an elderly, blind and physically disabled windowed customer's brokerage accounts. The FINRA findings stated that Stanton failed to ensure that the account activities were suitable for the customer, and he failed to "adequately investigate red flags demonstrating that the representative was churning the customer's individual retirement and investment accounts. Stanton failed to adequately investigate, or simply ignored, that the representative engaged in aggressive, "in-and-out" trading, repeatedly purchasing securities and then selling them after relatively short holding periods to purchase other securities, for no apparent reason. Stanton was aware that the representative's trading in the customer's accounts was excessive."
In September 2005, Stanton was fined $9,000 and sanctioned to refrain from applying for securities registration in Montana for a period of one year by the Montana state auditor's office securities department regarding, "Failure to reasonably supervise representative Gregg Lorenzo."
Stanton has been the subject of four customer complaints between 2006 and 2019, according to his CRD report:
January 2019. "Failure to Supervise, common law fraud, breach of fiduciary duty, negligence, and breach of contract." The customer is seeking $15 million in this pending customer complaint.
December 2017. "Failure to supervise; respondeat superior; breach of contract; and breach of NASD and NYSE Rules." A final judgment was entered for $375,000 in damages.
March 2017. "Failure to supervise representative's alleged activities (excessive trading, unsuitable recommendations)." The customer sought $214,000 in damages and the was settled for $20,000.
January 2006. "Non- specific allegations (inappropriate conduct, coercion) concerning payment for margin calls." The client sought $20,883 in damages and the case was settled for $15,000.
Pursuant to FINRA Rules, member firms are responsible for supervising a broker's activities during the time the broker is registered with the firm. Therefore, Worden Capital Management LLC may be liable for investment or other losses suffered by Stanton's customers.
Erez Law represents investors in the United States for claims against Worden Capital Management LLC financial advisor Michael Stanton regarding failure to supervise a registered representative from churning and excessive trading in an elderly, blind and disabled customer's account. If you were a client of Worden Capital Management LLC or another firm, and have experienced investment losses, please call us at 888-840-1571 or complete our contact form for a free consultation. Erez Law is a nationally recognized law firm representing individuals, trusts, corporations and institutions in claims against brokerage firms, banks and insurance companies on a contingency fee basis.
"*" indicates required fields