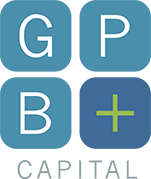 There are options for clients of former Triad Advisors LLC broker Michael Payne (CRD# 2289904) who suffered investment losses. Payne has been registered with Proequities, Inc. in Longwood, Florida since April 2018. Previously, Payne was registered with Barr Financial Services, LLC in Winter Park, Florida and with Triad Advisors LLC in Winter Park, Florida from 2005 to 2018.
According to public records, two former clients of Payne filed a $500,000 FINRA arbitration against Triad Advisors regarding GPB Capital Holdings investments and Real Estate Investment Trusts (REITs). The clients were inexperienced investors who entrusted Triad Advisors LLC and Payne with their savings. It is alleged that Payne promised to not expose the clients to unnecessary risk and to help preserve the customer's principal while earning income. Regrettably, Payne over-concentrated the customer's funds in unnecessarily risky private placements, including American Realty Capital Trust and GPB Holdings LP.
GPB Capital Holdings is a New York-based investment firm that offers exempt, private-placement securities. These investments inherently have a high degree of risk due to their nature as unregistered securities offerings (and without regulatory oversight). It is alleged that brokerage firms that sold GPB Capital Holdings and their brokers who recommended GPB Capital Holdings to their clients may not have conducted appropriate due diligence on the funds.
Pursuant to FINRA Rules, member firms are responsible for supervising a broker's activities during the time the broker is registered with the firm. Therefore, Triad Advisors may be liable for investment or other losses suffered by Payne's customers.
Erez Law represents investors in the United States for claims against brokers and brokerage firms for wrongdoing. If and have experienced investment losses, please call us at 888-840-1571 or complete our contact form for a free consultation. Erez Law is a nationally recognized law firm representing individuals, trusts, corporations and institutions in claims against brokerage firms, banks and insurance companies on a contingency fee basis.
"*" indicates required fields