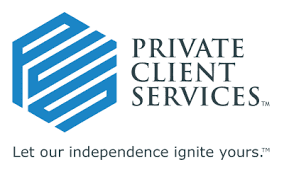 Erez Law is currently investigating former Private Client Service broker Michael Iannarino (CRD# 1258453) regarding promissory note losses. Iannarino was registered with Stifel, Nicolaus & Company, Incorporated in Columbus, Ohio from August to October 2018, when he was terminated regarding, "FA used time and price discretion to place block trades away from the firm after being instructed not to do so by firm management." Previously, Iannarino was registered with Private Client Services, LLC in Columbus, Ohio from 2015 to 2016.
In June 2020, FINRA barred Iannarino after he, "consented to the sanction and to the entry of findings that he failed to provide documents and information requested by FINRA during its investigation of his potential recommendation and sale of promissory notes to individuals. The findings stated that Iannarino provided partial but incomplete responses to FINRA's initial requests. Iannarino's partial responses did not substantially comply with FINRA's requests and the information and documents were material to FINRA's investigation. Subsequently, Iannarino refused to produce any additional information and documents."
In September 2019, the Ohio Division of Securities sanctioned Iannarino to a cease and desist regarding the following allegation, "Unlicensed Investment Advisory Services and Sale of Unregistered Securities."
Iannarino has been the subject of four customer complaints between 1999 and 2020, two of which were denied, according to his CRD report. The most recent complaint is regarding:
February 2020. "The Claimants allege the representative (Michael Iannarino) recommended an investment into an unregistered security through the use of promissory notes which he misrepresented as a safe low-risk investment with a specified or high return." The customer is seeking $140,000 in damages and the case is currently pending. The complaint took place while Iannarino was registered with Private Client Service and was regarding promissory notes.
Pursuant to FINRA Rules, member firms are responsible for supervising a broker's activities during the time the broker is registered with the firm. Therefore, Private Client Service may be liable for investment or other losses suffered by Iannarino's customers.
Erez Law represents investors in the United States for claims against brokers and brokerage firms for wrongdoing. If and have experienced investment losses, please call us at 888-840-1571 or complete our contact form for a free consultation. Erez Law is a nationally recognized law firm representing individuals, trusts, corporations and institutions in claims against brokerage firms, banks and insurance companies on a contingency fee basis.
"*" indicates required fields