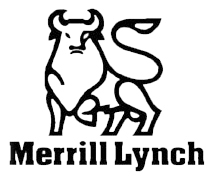 In October 2019, a former client of Merrill Lynch Pierce Fenner & Smith Inc. won an award in a FINRA arbitration for compensatory damages for $330,000 for investment losses sustained.
FINRA found that the former Merrill Lynch Pierce Fenner & Smith Inc. customer worked with two financial advisors at the firm. According to the award, the "Claimant was advised that a conservative investment strategy to generate income would be to write covered call options using his extensive Intel stockholdings. Claimant made it clear to both financial advisors that he would only pursue this strategy if he could be assured that none of his Intel shares would end up being sold away. The advisor who was helping Claimant with his call option strategy in 2018 admitted that it was his understanding that he would receive advance notice of any potential assignment of Claimant's shares which would allow time for the options to be bought back prior to any exercise. Because this advisor knew Claimant wanted to make sure that his shares were not called away, he testified that he checked with someone at the Merrill Lynch options trading desk in order to confirm his understanding. On numerous occasions, Claimant was told by this advisor that he would get advance notice before any of his shares were assigned so that he could buy back the options before they were exercised."
The causes of action included Arizona securities fraud; misrepresentation and omissions; negligence; breach of fiduciary duty; breach of trust; breach of agency; negligent supervision; control person liability; constructive fraud; and consumer fraud. The causes of action relate to the exercise of a call option using Intel Corporation stock. The FINRA arbitration hearing was conducted in Phoenix, Arizona.
The FINRA panel found Merrill Lynch Pierce Fenner & Smith Inc. liable for negligent misrepresentation and negligence.
Pursuant to FINRA Rules, member firms are responsible for supervising a broker's activities during the time the broker is registered with the firm. Therefore, Merrill Lynch may be liable for investment or other losses suffered by its customers.
Erez Law represents investors in the United States for claims against brokers and brokerage firms for wrongdoing. If and have experienced investment losses, please call us at 888-840-1571 or complete our contact form for a free consultation. Erez Law is a nationally recognized law firm representing individuals, trusts, corporations and institutions in claims against brokerage firms, banks and insurance companies on a contingency fee basis.
"*" indicates required fields