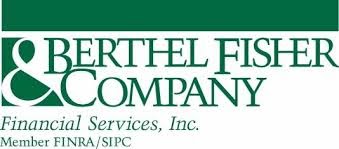 Erez Law is interested in speaking with investors who may have suffered losses due to investments with former Berthel Fisher & Company Financial Services, Inc. broker Mason Gann (CRD# 4030936) who is alleged to exercise discretion in customer accounts. Gann was registered with Berthel Fisher & Company Financial Services, Inc. in Dallas, Texas from 2012 until February 2018, when he was terminated regarding, "Terminated for possible violation of terms of heightened supervision."
In February 2020, FINRA suspended Gann for three months after he, "consented to the sanction and to the entry of findings that he recommended and effected a risky options-trading strategy in a senior customer's account, who had limited income, modest retirement savings, and minimal investment knowledge." According to the FINRA findings, "Gann lacked a reasonable basis for believing that his options recommendations were suitable for the customer, given what he knew about the customer's investment profile. The customer's account value was approximately $205,000. Since retiring, the customer had taken monthly withdrawals from his IRA to pay for current expenses, had occasionally withdrawn larger amounts to pay other expenses and informed Gann that he intended to continue withdrawing on a monthly basis indefinitely. The customer's account holdings did not produce enough income or gains to offset his withdrawals and the value of the account had declined. Continuing withdrawals at the same level was likely unsuitable for the long term, and Gann exacerbated the problem by recommending that the customer begin trading options, which Gann conceived of as a way to generate more income in the account. Although several of the options contracts Gann recommended to the customer were profitable, he lost more than $12,500 as a direct result of the unsuitable options strategy that Gann recommended to him and effected on his behalf. The combined effect of investment losses and steady withdrawals had reduced the customer's account balance to below $20,000."
In April 2018, FINRA suspended Gann for 20 days and sanctioned him to $5,000 in civil and administrative penalties and fines. "Gann consented to the sanctions and to the entry of findings that he exercised discretion in six customers' accounts without obtaining prior written authorization from the customers or prior written approval from his member firm. The findings stated that these six customers verbally approved of Gann's use of discretion to buy and sell securities in their accounts, but did not provide written authorization to do so. The firm moreover, generally prohibited its representatives from using discretion in brokerage accounts and did not approve Gann to use discretion on behalf of any customer. The findings also stated that despite not having the necessary written authorizations or firm approval, Gann used his discretion to make approximately 500 trades in the affected customers' accounts."
Gann has been the subject of three customer complaints between 2015 and 2018, one of which was withdrawn, according to his CRD report:
May 2018. "The client alleges that between 2012 to the present, the representative mishandled and misrepresented her account by placing her in unsuitable and risky investments. The client also alleges the firm failed to supervise the activity in her account." The case was settled for $31,250.
January 2018. "The client is concerned that his account will be unable to support his future income requirements. He is alleging that the investments in his portfolio are unsuitable for his risk level and that the firm and the representative failed to watch over his account to prevent losses. He also alleges that the representative placed unauthorized trades in his account and churned to generate commissions." The customer sought $75,000 in damages and the case was settled for $40,000.
Pursuant to FINRA Rules, member firms are responsible for supervising a broker's activities during the time the broker is registered with the firm. Therefore, Berthel Fisher & Company Financial Services, Inc. may be liable for investment or other losses suffered by Gann's customers.
Erez Law represents investors in the United States for claims against brokers and brokerage firms for wrongdoing. If and have experienced investment losses, please call us at 888-840-1571 or complete our contact form for a free consultation. Erez Law is a nationally recognized law firm representing individuals, trusts, corporations and institutions in claims against brokerage firms, banks and insurance companies on a contingency fee basis.
"*" indicates required fields