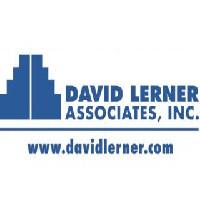 Erez Law is currently investigating David Lerner Associates broker Martin Lerner (CRD# 871038) who is alleged to recommend a strategy concentrated in high-risk and illiquid investments in the energy sector. Lerner has been registered with David Lerner Associates in Boca Raton, Florida since 1994.
It is alleged that Lerner recommended his clients invest in non-public limited partnerships, including Energy Eleven (Energy 11), LP and Energy Resources 12, as well as the Spirit of America Energy (SOAEX) mutual fund, many of which were not suitable for many investors. These investments were offered exclusively to David Lerner Associates clients.  According to the prospectuses for Energy 11, LP and Energy Resources 12 LP, "the Managing Dealer receives a total of 6% in selling commissions and Dealer Manager Incentive Fees of an amount up to 4% of the gross proceeds of the common units sold based on the Partnership's performance."
Lerner has been the subject of seven customer complaints between 2010 and 2021, according to his CRD report. The most recent complaints are regarding:
May 2021. "Unsuitability, misrepresentation/omission, breach of fiduciary duty." The customer is seeking $600,000 in damages and the case is currently pending.
October 2020. "Unsuitability, misrepresentation/omission in connection with SOAEX and Energy 12." The customer is seeking $100,000 in damages and the case is currently pending.
Pursuant to FINRA Rules, member firms are responsible for supervising a broker's activities during the time the broker is registered with the firm. Therefore, David Lerner Associates may be liable for investment or other losses suffered by Lerner's customers.
Erez Law represents investors in the United States for claims against brokers and brokerage firms for wrongdoing. If you have experienced investment losses, please call us at 888-840-1571 or complete our contact form for a free consultation. Erez Law is a nationally recognized law firm representing individuals, trusts, corporations and institutions in claims against brokerage firms, banks and insurance companies on a contingency fee basis.
"*" indicates required fields