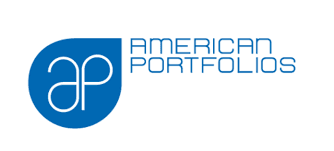 Former American Portfolios Financial Services, Inc. broker Mark Hopkins (CRD# 2653473) was barred by FINRA for accepting customer funds for an investment not on the books. Hopkins was registered with American Portfolios Financial Services, Inc. in Grand Blanc, Michigan from 2009 to 2018, when he was terminated regarding, "RR accepted customer funds for an investment not on the books of the B/D without obtaining pre-approval. Funds were returned to customer. Failure to update OBAs. Failure to report judgment."
In July 2020, the Securities and Exchange Commission (SEC) alleged that Hopkins misappropriated at least $1.15 million from at least five customers of the brokerage with which he was associated. According to Hopkins' BrokerCheck, "Hopkins represented that he would invest their funds in an investment program at a local credit union, when in actuality no such program existed. Rather than investing the customer funds, Hopkins deposited them into an account he controlled at the credit union and misappropriated them."
In November 2019, the state of Michigan opened an investigation into Hopkins alleging that Hopkins, omitted a material fact necessary to make other statements made not misleading when he recommended that his client liquidate securities to be invested in a credit union investment on his client's behalf, but omitted to state that the liquidated funds would not be invested in an account over which his client had any ownership or control.
In May 2019, Hopkins was barred by FINRA regarding, "Without admitting or denying the findings, Hopkins consented to the sanction and to the entry of findings that he refused to produce documents and information requested by FINRA in connection with its investigation relating to the issues disclosed in his Form U5."
Hopkins has been the subject of three customer complaints between 2008 and 2019, one of which was denied, according to his CRD report:
July 2019. "It is alleged that Hopkins solicited $500,000 purportedly for an investment away from APFS and utilized the funds for his own purposes." The customer is seeking $500,000 in damages in this pending complaint.
March 2019. "Registered Representative solicited funds for an investment away from the broker-dealer at a credit union. The credit union has no account FBO [REDACTED]. RR presented a copy of an altered bank check as evidence of his ability to repay." The customer is seeking $400,000 in damages and the case is currently pending.
Pursuant to FINRA Rules, member firms are responsible for supervising a broker's activities during the time the broker is registered with the firm. Therefore, American Portfolios Financial Services, Inc. may be liable for investment or other losses suffered by Hopkins' customers.
Erez Law represents investors in the United States for claims against brokers and brokerage firms for wrongdoing. If and have experienced investment losses, please call us at 888-840-1571 or complete our contact form for a free consultation. Erez Law is a nationally recognized law firm representing individuals, trusts, corporations and institutions in claims against brokerage firms, banks and insurance companies on a contingency fee basis.
"*" indicates required fields