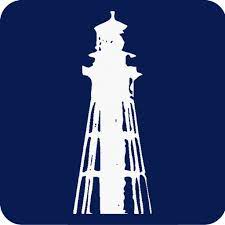 Were you the victim of Kovack Securities Inc. broker Maile Foster (CRD# 3049192)? She has been registered with Kovack Securities Inc. in Colorado Springs, Colorado, since 2011. Previously, he was registered with Securian Financial Services, Inc. in Colorado Springs, Colorado, from 2007 to 2011, when he was terminated regarding, " RR was permitted to resign following internal discovery that RR submitted the signature page from a previously signed form and altered the date to facilitate a subsequent deposit into an existing variable annuity. Customer subsequently affirmed the transaction."
Maile Foster Customer Complaints
She has been the subject of three customer complaints between 2009 and 2022, according to her CRD report. The most recent complaint was regarding: 
August 2022. "Claimant alleges that representative recommended unsuitable investments and failed to properly service the accounts resulting in a tax issue and lost opportunity costs." The customer is seeking $198,000 in damages, and the case is currently pending. he complaint took place while she was registered with Kovack Securities Inc., and it was regarding variable annuity and real estate security investment losses. 
December 2017. "Client alleges that representative's compensation exceeded what the client perceived to be the expected parameters and that representative did not adequately warn of the capital gains tax consequences." The customer sought $413,981 in damages, and the case was settled for $30,000. The complaint took place while she was registered with Kovack Securities Inc.
Pursuant to FINRA Rules, member firms are responsible for supervising a broker's activities during the time the broker is registered with the firm. Therefore, Kovack Securities Inc. may be liable for investment or other losses suffered by Maile Foster's customers.
Erez Law represents investors in the United States for claims against brokers and brokerage firms for wrongdoing. If you have experienced investment losses, please call us at 888-840-1571 or complete our contact form for a free consultation. Erez Law is a nationally recognized law firm representing individuals, trusts, corporations and institutions in claims against brokerage firms, banks and insurance companies on a contingency fee basis.
"*" indicates required fields