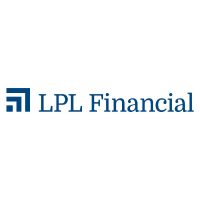 In May 2018, LPL Financial LLC settled with and agreed to pay the North American Securities Administrators Association (NASAA) as much as $26 million plus 3% simple interest per year to repurchase securities from investors that were held in LPL accounts determined to have been unregistered, non-exempt equity or fixed-income securities sold since Oct. 1, 2006. The settlement is related to LPL's compliance with "blue sky" laws.
According to LPL's statement on their website, "The agreement relates to our obligation to maintain appropriate controls to prevent the sale of certain equity and fixed income securities that may not be properly registered in each state. The impacted transactions in this matter reflect a small part of our business; the vast majority of investments offered and sold through LPL – like most exchange-listed stocks, mutual funds, insurance, and annuities – are not at issue in this settlement."
NASAA is representing a coalition of 52 U.S. states and territories, each of which is expected to enter separate administrative orders against the firm, tracking the terms announced by NASAA today. According to the agreement, LPL will pay a $499,000 fine to each of the 52 U.S. states and territories (including Puerto Rico and the U.S. Virgin Islands), or as much as $26 million if all participate in the settlement.
Pursuant to FINRA Rules, member firms are responsible for supervising a broker's activities during the time the broker is registered with the firm. Therefore, LPL Financial LLC may be liable for investment or other losses suffered by its customers.
Erez Law represents investors in the United States for claims against brokers and brokerage firms for wrongdoing. If and have experienced investment losses, please call us at 888-840-1571 or complete our contact form for a free consultation. Erez Law is a nationally recognized law firm representing individuals, trusts, corporations and institutions in claims against brokerage firms, banks and insurance companies on a contingency fee basis.
"*" indicates required fields