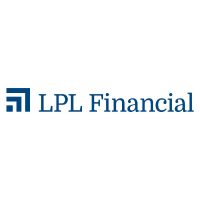 In November 2019, a former client of LPL Financial LLC won an award in a FINRA arbitration for compensatory damages for $864,839.70, $340,000 in attorneys' fees, and $350,000 in damages for losses sustained from non-traded REITs losses. The investors were clients of financial advisors Yvonne Silguero (CRD# 3211495), Ismael Retana (CRD# 3250007), and Enrique Lopez (CRD# 2209385).
The causes of action included breach of contract and warranties; violation of Texas State Securities Statutes; negligent supervision; violation of the Texas Business and Commerce Codes; violation of consumer protection statutes, negligent misrepresentations, unjust enrichment, and breach of duties; unsuitable investment recommendations and violations of FINRA Rules; and vicarious liability. The causes of action relate to Claimants' allegations that, in pursuit of commissions, LPL and Lone Star made misrepresentations and omissions and recommended unsuitable investments in non-traded REITS that did not fit Claimants' investment objectives and in offshore investments in which Ibarra was not eligible for participation. Claimants further allege that the directives and policies of LPL and Lone Star led to the seizure of Claimants' accounts. The FINRA arbitration hearing was conducted in Houston, Texas.
A REIT is a company, modeled after mutual funds, that owns or finances income-producing real estate and provide investors of all types regular income streams, diversification and long-term capital appreciation. Unlike other real estate investments, REITs are often entirely illiquid. Non-traded REITs hold additional risks for investors because they often feature limited redemption programs, high fees and commissions, and internal conflicts of interest.
Silguero has been registered with LPL Financial LLC in Mcallen, Texas since 2008. Silguero has been the subject of one additional customer complaint, according to her CRD report:
August 2019. "Claimant alleges negligence, gross negligence, misrepresentation, omission of material facts, breach of fiduciary duty through failure to supervise, and breach of contract. Activity period: 7/2014 – 10/2018." The customer is seeking $500,000 in damages and the case is currently pending. This case is regarding alternative investments.
April 2017. "Customer, who was the subject of forfeiture actions by state and foreign governments based upon his own misrepresentation of citizenship, and who forfeited assets pursuant to a settlement with the governments in connection with those proceedings, now alleges that firm and advisors sold him unsuitable products for which he was not eligible. Activity period: October 2011 to December 2015." The case is currently pending and is regarding variable annuities.
Retana has been registered with LPL Financial LLC in Laredo, Texas since 2008.
Lopez has been registered with Arkadios Capital in Mcallen, Texas since September 2018. Previously, Lopez was registered with LPL Financial LLC in Mcallen, Texas 2008 to 2018. Lopez has also been the subject of two additional customer complaints, one of which was denied, according to his CRD report:
June 2019. "Allege that between 2014 and 2016 advisor misrepresented and recommended unsuitable, concentrated investments in speculative real estate investment trusts. Customers also allege that advisor recommended an unsuitable annuity switch." The customer is seeking $2 million in damages in this pending customer complaint.
Pursuant to FINRA Rules, member firms are responsible for supervising a broker's activities during the time the broker is registered with the firm. Therefore, LPL Financial LLC may be liable for investment or other losses suffered by its customers.
Erez Law represents investors in the United States for claims against brokers and brokerage firms for wrongdoing. If and have experienced investment losses, please call us at 888-840-1571 or complete our contact form for a free consultation. Erez Law is a nationally recognized law firm representing individuals, trusts, corporations and institutions in claims against brokerage firms, banks and insurance companies on a contingency fee basis.
"*" indicates required fields