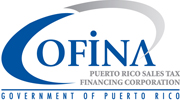 Erez Law is currently investigating financial advisors across the country regarding investment recommendations in Puerto Rico COFINA bonds.
The Puerto Rico Urgent Interest Fund Corporation, which is also known as the Puerto Rico Sales Tax Financing Corporation (or Corporación del Fondo de Interés Apremiante – COFINA – in Spanish) issues government bonds and uses other financing mechanisms to pay and refinance the public debt of Puerto Rico. Bonds issued by COFINA are called Puerto Rico Sales Tax Revenue Bonds.
COFINA received 2.75%, or half of the out of state government's portion of 6% Puerto Rico Sales and Use Tax (SUT), to pay debt obligations of the government of Puerto Rico and debt of the Department of Treasury with the Government Development Bank.
Ever since Puerto Rico filed the largest municipal bankruptcy in history, the COFINA bonds have been falling in price. However they stayed current, despite the commonwealth defaulting on million of dollars worth of bonds. In May 2017, it is reported that the bonds stopped paying interest to bondholders. This stay on interest payments can allow the owners of the bonds to be litigated.
According to an article in Reuters, general obligation holders seemed to have an advantage out of court, where constitutional debt is seen as highly valuable. Puerto Rico offered a restructuring that favored general obligation bonds over COFINAs. However, the opposite may be true during times of bankruptcy, which prioritizes debt backed by a revenue stream, like COFINA, ahead of unsecured debt. In fact, now Moody's rated the general obligation and COFINA debts as equal, and forecasted between 65 and 80 cents on the dollar. The Government Development Bank is expected to recover less than 35 cents on the dollars.
Pursuant to FINRA Rules, member firms are responsible for supervising a broker's activities during the time the broker is registered with the firm. Therefore, financial advisors across the country may be liable for investment or other losses suffered by their customers.
Erez Law represents investors in the United States for claims against financial advisors across the country who suffered losses due to recommendations in COFINA bonds. If you have experienced investment losses, please call us at 888-840-1571 or complete our contact form for a free consultation. Erez Law is a nationally recognized law firm representing individuals, trusts, corporations and institutions in claims against brokerage firms, banks and insurance companies on a contingency fee basis.
"*" indicates required fields