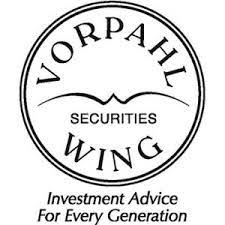 Former Vorpahl Wing Securities broker Lee Nordstrom (CRD# 2248261) is accused of excessive trading and over concentration of stocks. Lee Nordstrom was registered with LPL Financial LLC in Spokane, Washington from June to November 2020. Previously, Lee Nordstrom was registered with Vorpahl Wing Securities in Spokane, Washington from 2013 to 2020, when he was terminated regarding, "Failure to adhere to Firm suitability policy with respect to quantitative suitability." Lee Nordstrom was previously terminated from Wells Fargo Advisors, LLC in 2011 regarding, "while performing an active account review, the branch office manager discovered that Mr. Nordstrom may have been exercising discretion in customer's accounts without the proper written authorization."
In October 2021, FINRA barred Lee Nordstrom after he, "consented to the sanction and to the entry of findings that he refused to appear for on-the-record testimony requested by FINRA during the course of an investigation into whether he engaged in potential unsuitable and excessive trading in several customer accounts."
In August 2020, FINRA opened an investigation against Lee Nordstrom regarding, "Investigation of unauthorized trades inside of and IRA Account. The trades were placed 4 days after the owner was deceased. The beneficiary – surviving spouse did not authorize the trades."
Lee Nordstrom Stock Losses
Lee Nordstrom has been the subject of one customer complaint, according to his CRD report:
November 2020. "Excessive trading and over concentration in a two stocks." The customer sought $450,000 in damages and the case was settled for $20,000. The complaint was regarding common and preferred stocks and took place while Lee Nordstrom was registered with Vorpahl Wing Securities.
Pursuant to FINRA Rules, member firms are responsible for supervising a broker's activities during the time the broker is registered with the firm. Therefore, Vorpahl Wing Securities may be liable for investment or other losses suffered by Lee Nordstrom's customers.
Erez Law represents investors in the United States for claims against brokers and brokerage firms for wrongdoing. If you have experienced investment losses, please call us at 888-840-1571 or complete our contact form for a free consultation. Erez Law is a nationally recognized law firm representing individuals, trusts, corporations and institutions in claims against brokerage firms, banks and insurance companies on a contingency fee basis.
"*" indicates required fields