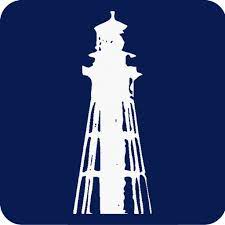 In August 2022, the Securities and Exchange Commission (SEC) reached a $899,513 settlement with Kovack Advisors Inc. related to the firm's failure to monitor wrap accounts between 2015 and August 2018 in an effort to determine if the investments were suitable for their clients.
The settlement included a $700,000 civil penalty, $163,239 in disgorgement, and $33,274 in prejudgment interest; the money will be provided to investors who suffered losses.
According to the SEC, "the clients at issue paid an all-inclusive fee for asset management, trade execution, and other costs ("wrap clients")." It continued, "At various times beginning in at least 2015, and continuing through August 2018 when it stopped offering wrap accounts, KAI failed to (i) review these advisory accounts for inactivity as required under its internal policies and external disclosures, to determine whether wrap accounts remained in the best interest of clients that traded infrequently, and (ii) adequately disclose to these wrap clients that they would be charged, in addition to the wrap account fee, for trade execution by certain clearing brokers participating in KAI's wrap program." 
"As a result, certain KAI wrap clients remained in wrap accounts despite the lack of activity in their accounts, and/or paid transaction costs on top of the wrap account fee," according to the SEC in the settlement. "KAI also failed to adopt and implement written policies and procedures reasonably designed to prevent the aforementioned violations, and to conduct annual compliance reviews."
According to the SEC settlement, Kovack Advisors Inc. stopped offering wrap accounts to clients in August 2018. 
Pursuant to FINRA Rules, member firms are responsible for supervising a broker's activities during the time the broker is registered with the firm. Therefore, Kovack Advisors Inc. may be liable for investment or other losses suffered by its customers.
Erez Law represents investors in the United States for claims against brokers and brokerage firms for wrongdoing. If you have experienced investment losses, please call us at 888-840-1571 or complete our contact form for a free consultation. Erez Law is a nationally recognized law firm representing individuals, trusts, corporations and institutions in claims against brokerage firms, banks and insurance companies on a contingency fee basis.
"*" indicates required fields