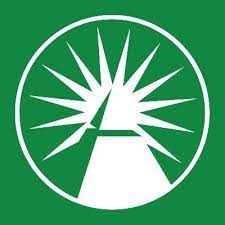 There are options for clients of former Fidelity Brokerage Services LLC broker Kitwana Thomas (CRD# 5539984) who suffered investment losses due to unsuitable investment recommendations. Kitwana Thomas was registered with Fidelity Brokerage Services LLC in Jacksonville, Florida from 2012 to 2017, when he was terminated regarding, "Allegation regarding whether the employee set up and took action in an account owned by a customer believed to be his aunt. Allegation that employee was inappropriately paid under the firm's computer reimbursement benefit for items he never actually owned. Not customer or sales practice related."
In February 2019, FINRA barred Kitwana Thomas after he, "consented to the sanction and to the entry of findings that he converted funds from his member firm by obtaining reimbursement from it to which he was not entitled. The findings stated that Thomas' firm sponsored a program by which it reimbursed its employees for personal computer equipment purchases. After obtaining the maximum reimbursement allotted to a firm employee under the program, Thomas obtained additional reimbursement of $3,700 to which he was not entitled by utilizing the online login and password information for other firm employees. Thomas purchased computer equipment, submitted purchase receipts using the other employees' online accounts, and then cancelled the orders or returned the equipment. The employees then paid to Thomas a total of $3,700 of the reimbursements they received. After the firm launched an investigation into the program, Thomas advised one of the employees to lie to the investigators by telling them that she was in possession of the computer, when, in fact, Thomas had purchased and returned the computer for which he submitted a reimbursement claim through that employee's online account."
Kitwana Thomas Customer Complaint
Kitwana Thomas has been the subject of one customer complaint, according to his CRD report:
June 2020. "Customer alleged that the registered representative made unsuitable bond recommendations." The customer is seeking $100,000 in damages and the case is currently pending. The complaint was regarding corporate debt. 
Pursuant to FINRA Rules, member firms are responsible for supervising a broker's activities during the time the broker is registered with the firm. Therefore, Fidelity Brokerage Services LLC may be liable for investment or other losses suffered by Kitwana Thomas' customers.
Erez Law represents investors in the United States for claims against brokers and brokerage firms for wrongdoing. If you have experienced investment losses, please call us at 888-840-1571 or complete our contact form for a free consultation. Erez Law is a nationally recognized law firm representing individuals, trusts, corporations and institutions in claims against brokerage firms, banks and insurance companies on a contingency fee basis.
"*" indicates required fields