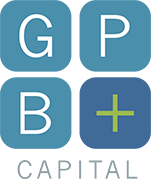 Former Coastal Equities, Inc. broker Kevin Canterbury (CRD# 4939385) is alleged to have recommended unsuitable GPB Capital Holdings investments. He was registered with Coastal Equities, Inc. in Scottsdale, Arizona, from 2012 to 2020.
GPB Capital Holdings is a New York-based investment firm that offers exempt, private-placement securities. These investments inherently have a high degree of risk due to their nature as unregistered securities offerings (and without regulatory oversight). It is alleged that brokerage firms that sold GPB Capital Holdings and their brokers who recommended GPB Capital Holdings to their clients may not have conducted appropriate due diligence on the funds.
Kevin Canterbury Customer Complaints
He has been the subject of two customer complaints between 2019 and 2020, according to his CRD report:
July 2023. "Claimants allege unsuitable investments." The customer is seeking $100,000 in damages. 
June 2020. "Claimants allege that Mr. Canterbury made unsuitable recommendations of alternative investments purchased from 2014-2016." The customer sought $300,000 in damages, and the case was settled for $50,000.
July 2019. "Claimant alleges that Mr. Canterbury made unsuitable recommendations in securities, notwithstanding the client's signature on each disclosure document attesting that, among other things, she was an accredited investor, understood the risks of the investments, understood the products may have no liquidity, and that she received, read, and understood the prospectus or PPM for each investment at issue." The customer sought $300,000 in damages, and the case was settled for $52,140.47. 
Pursuant to FINRA Rules, member firms are responsible for supervising a broker's activities during the time the broker is registered with the firm. Therefore, Coastal Equities, Inc. may be liable for investment or other losses suffered by Kevin Canterbury's customers.
Erez Law represents investors in the United States for claims against brokers and brokerage firms for wrongdoing. If you have experienced investment losses, please call us at 888-840-1571 or complete our contact form for a free consultation. Erez Law is a nationally recognized law firm representing individuals, trusts, corporations and institutions in claims against brokerage firms, banks and insurance companies on a contingency fee basis.
"*" indicates required fields