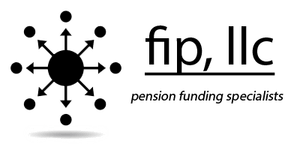 Erez Law is currently investigating former NYLife Securities LLC broker Kari Bracy (CRD# 5656186) regarding Future Income Payments, LLC investment losses. Bracy was registered with NYLife Securities LLC in Jacksonville Beach, Florida from 2009 to 2019.
In January 2020, Bracy was barred by FINRA after he consented to the sanction and to the entry of findings that she "refused to appear for on-the-record testimony as requested by FINRA in connection with its investigation of Bracy's sale of a Future Income Payments, LLC's structured cash flow investment, comprised of pension streams."
Erez Law is investigating Future Income Payments, LLC (FIP LLC) and related investments and insurance policies funded by FIP distributions were formerly known as Pensions, Annuities & Settlements, LLC. FIPs are investments that are primarily sold as a growth and income investment tool by insurance agents or independent marketing organizations. FIPs are used to supplement income, grow assets, and fund other insurance products. FIPs are structured cash flow products related to pensions, where the investor pays a lump sum in exchange for the right to collect that person's pension and sometimes disability plans or benefit programs on their behalf. The seller would forward the pension payments to FIP, and then FIP would forward to the investor minus any fees owed to FIP.
If the person lives long enough, the investor can see a profit. However, for many investors, the person whom they purchased the pension/disability plan does not live long enough to receive a profit. In many instances, the pensioner continues to collect benefits as well as the upfront lump sum and makes claims that the agreement with the investor was invalid. FIP LLC already collected the fees, and the investor doesn't see those recurring payments.
It is alleged that FIP LCC issued loans without a license and disguised the loans as sales agreements. It is believed that most investors will lose their entire investment. FIP has been subject to regulatory action in California, Colorado, Indiana, Iowa, Massachusetts, New York, North Carolina, Pennsylvania, Virginia, and Washington.
In 2016, the State of New York ordered FIP LLC to cease operations and pay back any interest charged to customers, plus a $500,000 penalty. It is alleged that FIP operated illegally and charged customers up to 130% interest. The New York Department of Financial Services said FIP LLC lent out $2.3 million to pensioners with the expectation it would be repaid $8.8 million.
Bracy has been the subject of one customer complaint, according to her CRD report:
July 2018. "Claimant alleges that in December 2017 her investment in Future Income Payments, LLC (FIP), a private securities transaction, was misrepresented as a conservative and safe investment with a 7.5% annual return for ten (10) years." The customer sought $142,697.27 in damages and the case was settled for $80,000.
Pursuant to FINRA Rules, member firms are responsible for supervising a broker's activities during the time the broker is registered with the firm. Therefore, NYLife Securities LLC may be liable for investment or other losses suffered by Bracy's customers.
Erez Law represents investors in the United States for claims against brokers and brokerage firms for wrongdoing. If and have experienced investment losses, please call us at 888-840-1571 or complete our contact form for a free consultation. Erez Law is a nationally recognized law firm representing individuals, trusts, corporations and institutions in claims against brokerage firms, banks and insurance companies on a contingency fee basis.
"*" indicates required fields