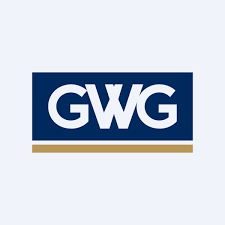 Were you the victim of Cape Securities Inc. broker Karen Geiger (CRD# 1456604) regarding GWG Holdings Inc. L Bonds losses? She has been registered with Cape Securities Inc. in 
Mcdonough, Georgia, since 2017. Previously, he was registered with Cape Investment Advisory, Inc. in Akron, Ohio, from 2017 to 2019. Before then, she was registered with Advanced Strategies Inc. in Huron, Ohio, from 2012 to 2017 and with Wall Street Strategies, Inc. in Akron, Ohio, from 2013 through 2017.
She was previously terminated from C2P Capital Advisory Group Dba Prosperity Capital Advisors in 2013.
In August 2013, FINRA sanctioned her to pay a $15,000 civil and administrative penalty and fine and suspended her for 30 days after they found that she "recommended and sold a total of $206,000 of an illiquid and high-risk alternative investment to customers, a retired married couple." FINRA reported that the couple was interested in long-term growth, with 60% of their net worth in retirement and pension accounts. The couple reported moderate risk tolerance and an investment goal to generate income to reduce their mortgage balance. Despite these facts, it is alleged that Karen Geiger recommended the couple invest in renewable secured debentures, which were described as complex, illiquid products that involve a high degree of risk and are speculative. She provided the couple with a GWG sales kit, which included a sales brochure and a prospectus. She recommended the couple purchase the seven-year debenture, the longest maturity term offered, an unsuitable investment based on the couple's complete investment profile. FINRA also reported that she "distributed sales literature which contained misleading statements to the couple and other customers. The sales literature stated that the renewable secured debentures were secured by life insurance policies owned by a company when in fact, they were not secured by insurance policies." 
Karen Geiger Customer Complaints
She has been the subject of one customer complaint, according to her CRD report:
August 2022. "Misrepresentation of the investment, failure to disclose material facts, failure to perform due diligence, unsuitable nature of the investments, fraudulent concealment, failure to supervise, violations of federal securities laws, violations of Ohio securities laws, Breach of Contract, Common Law Fraud, Breach of Fiduciary Duty, Negligence and Gross Negligence. Time period appears to be July 2015 – July 2017 for this respondent." The customer is seeking $1,070,000 in damages, and the case is currently pending. The complaint was regarding GWG Holdings Inc. L Bonds, and it took place while she was registered with Wall Street Strategies, Inc. and Cape Securities Inc.
Pursuant to FINRA Rules, member firms are responsible for supervising a broker's activities during the time the broker is registered with the firm. Therefore, Cape Securities Inc. may be liable for investment or other losses suffered by Karen Geiger's customers.
Erez Law represents investors in the United States for claims against brokers and brokerage firms for wrongdoing. If you have experienced investment losses, please call us at 888-840-1571 or complete our contact form for a free consultation. Erez Law is a nationally recognized law firm representing individuals, trusts, corporations and institutions in claims against brokerage firms, banks and insurance companies on a contingency fee basis.
"*" indicates required fields