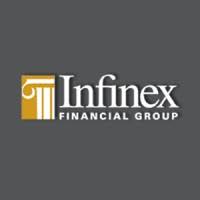 Erez Law is currently investigating former Infinex Investments, Inc. broker Jorge Alfonso (CRD# 4728979) regarding fixed annuity investment losses. He was registered with Snowden Account Services LLC in Coral Gables, Florida from 2019 to 2022. Previously, he was registered with Infinex Investments, Inc. in Miami, Florida from 2016 to 2019.
Jorge Alfonso Customer Complaints
Jorge Alfonso has been the subject of three customer complaints between 2016 and 2021, one of which was closed without action, according to his CRD report:
September 2021. "Infinex received the statement of claim back in September, and they said they had 30 days to file. The actual claim ("[REDACTED] as claimant vs Infinex Investments") does not name any representative but discusses that [REDACTED] brought a dispute in the amount of $50K to $100K plus interest and cost based on unnecessary losses from unsuitable investments. The claim is one of the many related to Northstar Financial Services Bermuda and anyone who suffered losses by the wind down. Northstar had been in business for over 20 years in had a strong reputation in the community up until it a change in ownership. The company was advised back March 26, 2021 that it should be wound down." The customer sought $50,000 in damages for the fixed annuity investment losses. The complaint took place while he was registered with Infinex Investments, Inc.
November 2018. "Alfonso was a subject of the customer's complaint against his member firm and/or other named respondents that asserted the following causes of action: common law fraud; constructive fraud; negligent misrepresentation; breach of fiduciary duty; negligent management; negligent supervision; and fraudulent concealment." The customer was seeking $4,093,067 in damages and was awarded $2,554,896 in compensatory damages.
Pursuant to FINRA Rules, member firms are responsible for supervising a broker's activities during the time the broker is registered with the firm. Therefore, Infinex Investments, Inc. may be liable for investment or other losses suffered by Jorge Alfonso's customers.
Erez Law represents investors in the United States for claims against brokers and brokerage firms for wrongdoing. If you have experienced investment losses, please call us at 888-840-1571 or complete our contact form for a free consultation. Erez Law is a nationally recognized law firm representing individuals, trusts, corporations and institutions in claims against brokerage firms, banks and insurance companies on a contingency fee basis.
"*" indicates required fields