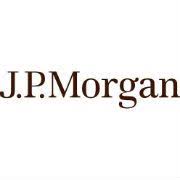 Did you lose money investing with former J.P. Morgan Securities LLC broker John Torres (CRD# 6322231)? Torres was registered with J.P. Morgan Securities LLC in Woodland Hills, California from 2014 to 2018, when he was terminated regarding, "Terminated by affiliate bank. In the capacity of an affiliate bank employee registered rep opened an affiliate bank account for a customer after being directed not to do so by the affiliate bank's global security department. Registered rep also provided inaccurate affiliate bank account information to non-account holders."
In April 2019, FINRA barred Torres after he failed to respond to FINRA request for information.
Torres has been the subject of three customer complaints between 2018 and 2019, one of which was closed without action, according to his CRD report:
March 2019. "Customers allege that between December 2017 and May 2018 they were solicited by third-parties to make an investment neither solicited nor recommended by the firm, its affiliates, or their employees; that the representative (acting solely in his capacity as a bank employee) opened a bank account in the name of the third-party business into which the customers' funds were deposited; and that the customer funds were subsequently misappropriated by the third-parties who solicited the investment." The customer is seeking $860,000 in damages and the case is currently pending. The complaint was regarding banking products other than CDs.
September 2018. "Third party (non-customer) alleges misrepresentations and aiding and abetting theft of its funds entrusted to a customer of affiliate bank during activity dates December 2017 through June 2018. This has evolved to litigation." The customer is seeking $1,603,200 in damages and the case is currently pending. The complaint was regarding banking products other than CDs.
Pursuant to FINRA Rules, member firms are responsible for supervising a broker's activities during the time the broker is registered with the firm. Therefore, J.P. Morgan Securities LLC may be liable for investment or other losses suffered by Torres' customers.
Erez Law represents investors in the United States for claims against brokers and brokerage firms for wrongdoing. If and have experienced investment losses, please call us at 888-840-1571 or complete our contact form for a free consultation. Erez Law is a nationally recognized law firm representing individuals, trusts, corporations and institutions in claims against brokerage firms, banks and insurance companies on a contingency fee basis.
"*" indicates required fields