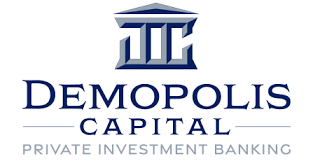 There are options for clients of Demopolis Capital Inc. broker John Loofbourrow (CRD# 312494) who suffered investment losses. Loofbourrow has been registered with Demopolis Capital Inc. in Harlem, New York since 1983.
In June 2020, sanctioned Loofbourrow to a $7,500 civil and administrative penalty and fine and suspended him for two months after he, "consented to the sanctions and to the entry of findings that he failed to conduct the review of outside business activities (OBAs) required by the FINRA rule. The findings stated that two former registered representatives that Loofbourrow supervised disclosed OBAs, but Loofbourrow failed to reasonably review their OBAs. Loofbourrow was the supervisory principal responsible for reviewing and approving any OBAs the member firm's registered representatives disclosed. The first representative disclosed that he was the founder and chief executive officer of several related entities in the investment-related business, and that as an officer of such entities, he was engaged in capital raising activities. The second representative disclosed that he was an officer of two of the same investment-related business entities that the first representative disclosed, and that as an officer of each entity, he worked to implement their strategic plans by, among other things, selling securities to accredited investors. Both representatives also disclosed that they did not receive compensation from their OBAs. Loofbourrow approved these OBAs at the time they were disclosed but failed to conduct the review that the FINRA rule requires. In particular, Loofbourrow did not consider whether the OBAs would interfere with the responsibilities of the representatives at the firm or whether customers could view the OBAs as part of the firm's business. Loofbourrow also failed to consider whether the OBAs of the representatives were more properly characterized as outside securities transactions. Finally, Loofbourrow did not keep a record of the factors he considered in approving the OBAs."
In August 2005, NASD sanctioned Loofbourrow to a $7,500 monetary fine regarding, "acting on behalf of his member firm, while conducting a securities business failed to maintain a minimum net capital requirement."
Loofbourrow has been the subject of one customer complaints, according to his CRD report:
October 2020. "From 8/15 through 12/15 claimant made investments in a private placement of Concord Group Holdings which claimant alleges was a Ponzi scheme." The customer is seeking $800,000 in damages and the case is currently pending. The complaint was regarding private placements.
Pursuant to FINRA Rules, member firms are responsible for supervising a broker's activities during the time the broker is registered with the firm. Therefore, Demopolis Capital Inc. may be liable for investment or other losses suffered by Loofbourrow's customers.
Erez Law represents investors in the United States for claims against brokers and brokerage firms for wrongdoing. If you have experienced investment losses, please call us at 888-840-1571 or complete our contact form for a free consultation. Erez Law is a nationally recognized law firm representing individuals, trusts, corporations and institutions in claims against brokerage firms, banks and insurance companies on a contingency fee basis.
"*" indicates required fields