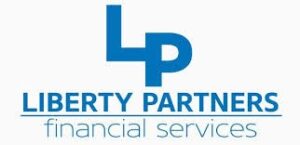 Did you suffer variable annuity investment losses due to recommendations by Liberty Partners Financial Services, LLC broker John Davenport (CRD# 1448999)? He has been registered with Liberty Partners Financial Services, LLC in Norwalk, Connecticut since 2016. 
In January 2019, FINRA sanctioned him to pay a $20,000 civil and administrative penalty and fine and suspended him from February to April 2019 after he "consented to the sanctions and to the entry of findings that he placed two securities transactions for a registered representative of another firm and split the commissions generated from the transactions with that representative, without the knowledge or consent of either firm, and without reflecting the commission sharing on his member firm's books and records. The findings stated that Davenport paid the registered representative from the other firm approximately $50,000, which represented approximately half of the total commissions on the variable annuity transactions, ostensibly as a referral fee, causing his firm's books and records to be inaccurate. The findings also stated that while registered through his current firm, Davenport permitted his assistant to use a personal email address to communicate with securities customers concerning business-related matters, which was not approved by the firm, causing the firm to fail to retain the emails among its books and records. Davenport and others at his current firm have represented that they have since discussed the use of personal email to conduct firm business with his assistant, and his assistant is now using a firm-approved email address for all business communications."
In December 2021, the State of Connecticut Insurance Department sanctioned him to pay a $10,000 civil and administrative penalty and fine and sanctioned him to complete an ethics course and one year of probation. The allegations were regarding: "Pursuant to the investigation the Commissioner alleges that the Respondent and other individuals in his employ, one of which was unlicensed, impersonated two clients on thirteen phone calls to an insurer between April 2 and May 14, 2021, without such clients' knowledge or consent."
John Davenport Customer Complaints
He has been the subject of three customer complaints between 2003 and 2019, one of which was denied, according to his CRD report. The most recent complaint is regarding: 
July 2019. "Violations of FINRA 2110, failure to observe high standards of commercial honor and just and equitable principles of trade, FINRA 2111 recommending and selling securities without adequate due diligence and without a reasonable basis; Negligence, misrepresentation and omission of material fact, and breach of fiduciary duty." The case was settled for $325,000. The complaint was regarding variable annuities. 
Pursuant to FINRA Rules, member firms are responsible for supervising a broker's activities during the time the broker is registered with the firm. Therefore, Liberty Partners Financial Services, LLC may be liable for investment or other losses suffered by John Davenport's customers.
Erez Law represents investors in the United States for claims against brokers and brokerage firms for wrongdoing. If you have experienced investment losses, please call us at 888-840-1571 or complete our contact form for a free consultation. Erez Law is a nationally recognized law firm representing individuals, trusts, corporations and institutions in claims against brokerage firms, banks and insurance companies on a contingency fee basis.
"*" indicates required fields