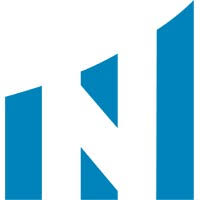 Erez Law is currently investigating National Securities Corporation broker Jay Sheth (CRD# 4656009) regarding private placement investment losses. He has been registered with National Securities Corporation in New York, New York since 2004. 
In April 2022, FINRA sanctioned him to pay a $20,000 civil and administrative penalty and fine and suspended him for 3 months. According to FINRA, "Sheth consented to the sanctions and to the entry of findings that he shared in his customers' losses by making payments to customers totaling $71,581 in order to compensate them for losses associated with investments that he had recommended. The findings stated that Sheth did not tell his member firm about the payments or seek authorization before he made them. The findings also stated that Sheth engaged in three private securities transactions without providing prior written notice to, and receiving approval from, the firm. Sheth submitted an outside business activity (OBA) form to the firm stating his intention to be a silent investor in hotels. The OBA form, however, was never approved by the firm and the firm instead provided Sheth with a private securities transaction form to complete. Sheth never submitted a private securities transaction form to the firm for the hotel investments. Nevertheless, Sheth and his spouse jointly invested a total of $171,000 in three separate hotel projects without provide written notice to the firm of his intention to engage in private securities transactions. Sheth made the investments with the expectation of receiving profits and did not have any role in the operation or management of the projects. The findings also included that Sheth communicated with his customers about securities-related business via personal email, text messages from his personal cellular device, and an instant messaging app. Sheth's communications with the customers via these unapproved channels were not captured and preserved by the firm. As a result, Sheth caused the firm to maintain incomplete books and records."
Jay Sheth Customer Complaints
He has been the subject of two customer complaints between 2020 and 2021, according to his CRD report:
September 2021. "Attorney for the client claims unsuitable recommendations and funds mishandling." The customer is seeking $250,000 in damages and the case is currently pending. The complaint was regarding private placements (PIPES). 
September 2020. "Suitability." The customer sought $2,500,000 in damages and the case was settled for $375,000. The complaint was regarding private placements. 
Pursuant to FINRA Rules, member firms are responsible for supervising a broker's activities during the time the broker is registered with the firm. Therefore, National Securities Corporation may be liable for investment or other losses suffered by Jay Sheth's customers.
Erez Law represents investors in the United States for claims against brokers and brokerage firms for wrongdoing. If you have experienced investment losses, please call us at 888-840-1571 or complete our contact form for a free consultation. Erez Law is a nationally recognized law firm representing individuals, trusts, corporations and institutions in claims against brokerage firms, banks and insurance companies on a contingency fee basis.
"*" indicates required fields