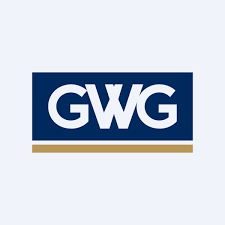 Erez Law is currently investigating Landolt Securities, Inc. broker Jason Seurer (CRD# 2541616) regarding GWG Holdings Inc. losses. He has been registered with Landolt Securities, Inc. in Maple Plain, Minnesota since 2018. 
The State of South Dakota Division of Securities suspended his registration for two years between April 2011 and April 2013 regarding allegations of selling away. 
In April 2011, the State of Minnesota Commissioner of Commerce suspended him for two years and sanctioned him to pay a $5,000 civil and administrative penalty regarding allegations that he engaged in selling away. 
In August 2012, FINRA sanctioned him to a 18-month suspension and to pay a $10,000 civil and administrative penalty and $20,000 in restitution regarding his participation in private securities transactions. 
In April 2022, South Dakota Dept. of Labor and Regulation Division of Insurance sanctioned him to pay a $5,000 monetary penalty regarding alleging that he "failed to provide audit/exam material and the respondent failed to abide by the prior consent order and restricted registration agreement dated March 2017."
Jason Seurer Customer Complaints
He has been the subject of seven customer complaints between 2002 and 2022, one of which was denied, according to his CRD report. The most recent complaint was regarding: 
May 2022. "Upon GWG Holdings Inc. recently filing for Chapter 11 bankruptcy protection, the customer is now alleging that his L bond purchases from broker-dealer in February 2019 were unsuitable." The customer is seeking $200,000 in damages and the case is currently pending. The complaint was regarding corporate debt and it took place while he was registered with Landolt Securities, Inc.
Pursuant to FINRA Rules, member firms are responsible for supervising a broker's activities during the time the broker is registered with the firm. Therefore, Landolt Securities, Inc. may be liable for investment or other losses suffered by Jason Seurer's customers.
Erez Law represents investors in the United States for claims against brokers and brokerage firms for wrongdoing. If you have experienced investment losses, please call us at 888-840-1571 or complete our contact form for a free consultation. Erez Law is a nationally recognized law firm representing individuals, trusts, corporations and institutions in claims against brokerage firms, banks and insurance companies on a contingency fee basis.
"*" indicates required fields