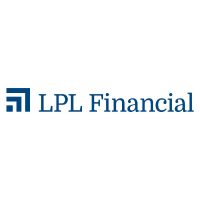 Former LPL Financial LLC broker Jason Labelle (CRD# 5654529) was suspended by FINRA for selling away from his member firm. Jason Labelle has been registered with LPL Financial LLC in Pittsfield, Massachusetts from 2015 to 2019. 
In January 2020, Labelle was sanctioned to a $5,000 fine and suspended for three months after he consented to the sanctions and to the entry of findings that, while associated with LPL Financial LLC, he "participated in an outside business activity involving a real estate development project that was financed with money lent by one of his customers without providing prior written notice to his firm. The findings stated that LaBelle falsely confirmed that he had fully disclosed his outside business activities on two annual compliance questionnaires submitted to his firm."
In July 2021, FINRA barred Jason Labelle after he "consented to the sanction and to the entry of findings that he refused to provide information or documents requested by FINRA in connection with its investigation of his possible violation of a prior AWC."
Jason Labelle Customer Complaints
Jason Labelle has been the subject of four customer complaints between 2012 and 2014, all of which were denied, according to his CRD report:
Pursuant to FINRA Rules, member firms are responsible for supervising a broker's activities during the time the broker is registered with the firm. Therefore, LPL Financial LLC may be liable for investment or other losses suffered by Jason Labelle's customers.
Erez Law represents investors in the United States for claims against brokers and brokerage firms for wrongdoing. If you have experienced investment losses, please call us at 888-840-1571 or complete our contact form for a free consultation. Erez Law is a nationally recognized law firm representing individuals, trusts, corporations and institutions in claims against brokerage firms, banks and insurance companies on a contingency fee basis.
"*" indicates required fields