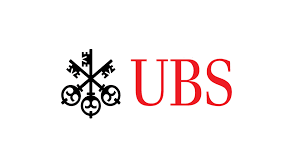 In March 2021, clients of UBS Financial Services Inc. won an award in a FINRA arbitration for $1,044,242 in compensatory damages, plus 4% per annum interest until paid in full and a $600 non-refundable portion of the filing fee, for Yield Enhancement Strategy (YES) investment losses.
Unfortunately for many investors, UBS' YES program was represented as a low-risk, market-neutral strategy, which allows investors to generate enhanced yield while reducing risk. UBS' YES program involves using the equity in an investor's UBS account to pursue a low-risk options strategy, which involves a combination of put and call options on the S&P 500 index. One possible and most likely explanation for UBS' motivation for recommending the YES program is the significant fees (1.75% investment advisory fee) it generated for UBS.
UBS' YES program strategy actively engaged in market timing and taking directional positions on the market and suffered significant losses as a result. The program lost 6.89% in October 2018, YES lost 6.89%, 13.5% two months later in December 2018, for a total loss of 18.65% in 2018. Then in 2019, YES lost 2.1%, and the YES program lost 13.5% in the first half of 2020.
The investors were clients of broker Jason Dworak. Dworak has been registered with UBS Financial Services Inc. in Lincoln, Nebraska
The causes of action included breach of fiduciary duty, violation of Nebraska Securities Act, and professional negligence. The causes of action relate to the UBS Yield Enhancement Strategy program. The FINRA arbitration hearing was conducted in Denver, Colorado.
Erez Law is interested in speaking with investors who may have suffered losses due to investments with former UBS brokers that sold YES investments to their clients.
Erez Law is currently representing investors in pending FINRA arbitration cases against UBS for losses in YES.
Pursuant to FINRA Rules, member firms are responsible for supervising a broker's activities during the time the broker is registered with the firm. Therefore, UBS Financial Services Inc. may be liable for investment or other losses suffered by Dworak's customers.
Erez Law represents investors in the United States for claims against brokers and brokerage firms for wrongdoing. If and have experienced investment losses, please call us at 888-840-1571 or complete our contact form for a free consultation. Erez Law is a nationally recognized law firm representing individuals, trusts, corporations and institutions in claims against brokerage firms, banks and insurance companies on a contingency fee basis.
"*" indicates required fields