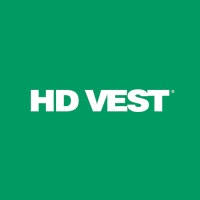 Can I recover losses from investments with former H.D. Vest Advisory Services, Inc. broker James Hundley (CRD# 2517897) who is alleged to make unsuitable investment recommendations in Atlas Resource Partners, L.P. energy investments? He has been registered with The Investment Center, Inc. in Stanhope, New Jersey since 2018. Previously, he was registered with H.D. Vest Advisory Services, Inc. in Newton, New Jersey from 2002 to 2018.
Atlas Resource Partners, L.P. was an exploration and production company. Atlas Resources Partners filed for bankruptcy in July 2016 and executed a restructuring plan that it has said will cut debt by about $900 million, reduce interest expense by $80 million, and to alleviate itself of $1.36 billion in debt. Atlas Resource Partners emerged from bankruptcy protection in September 2016 protection with a new name, Titan Energy LLC.
James Hundley Customer Complaints
He has been the subject of one customer complaint, according to his CRD report:
May 2022. "[REDACTED] alleges that Atlas Growth Partner, LP investment was an unsuitable investment for him. On June 18, 2015, [REDACTED] signed an HD Vest Disclosure agreement for the investment in Atlas Growth Partners, LP. [REDACTED] total liquid Net Worth was $1,093,151. [REDACTED] was looking for an investment to fund future vacations and to satisfy required minimum distributions for his individual retirement account. The [REDACTED] had no mortgage on their home and did not need the dividends or the investment to support their life style. [REDACTED] signed the agreement acknowledging that he was an accredited investor. He received first year dividends of $7,000.00 and after the first year Atlas ceased paying dividends, but continued to report the investment value as $100,000 up until 2021 with Mainstar Trust located in Iowa." The customer is seeking $100,000 in damages and the case is currently pending. The case was regarding direct investments and oil and gas energy sector investments and took place while he was registered with Avantax Investment Service, Inc. (H.D. Vest Advisory Services, Inc.).
Pursuant to FINRA Rules, member firms are responsible for supervising a broker's activities during the time the broker is registered with the firm. Therefore, H.D. Vest Advisory Services, Inc. may be liable for investment or other losses suffered by James Hundley's customers.
Erez Law represents investors in the United States for claims against brokers and brokerage firms for wrongdoing. If you have experienced investment losses, please call us at 888-840-1571 or complete our contact form for a free consultation. Erez Law is a nationally recognized law firm representing individuals, trusts, corporations and institutions in claims against brokerage firms, banks and insurance companies on a contingency fee basis.
"*" indicates required fields