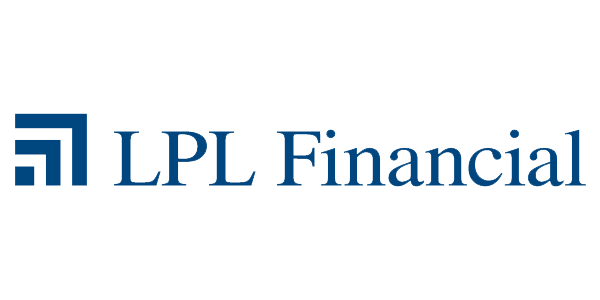 There are options for clients of former LPL Financial LLC broker James Couture (CRD# 4406284) who suffered investment losses. He was registered with LPL Financial LLC in Worcester, Massachusetts, from 2009 to 2020, when he was terminated regarding "Altered identifying information, account balances and distributions in customer account statement; maintained comingled customer funds; use of an unapproved email address."
In October 2020, FINRA barred him after he, "consented to the sanction and to the entry of findings that he refused to produce all of the information and documents requested by FINRA in connection with its investigation into the allegations that formed the basis of his termination from his member firm. The findings stated that Couture's firm submitted a Form U5 terminating his registration and alleging that he altered identifying information, account balances and distributions in customer account statements; maintained comingled customer funds; and used an unapproved email address. Initially FINRA received a response to its requests from Couture, however his production was substantially incomplete. Subsequently, Couture decided to cease complying with FINRA's requests."
In June 2021, the Securities and Exchange Commission (SEC) filed a complaint against James Couture who allegedly "violated his fiduciary duty to his clients by engaging in a deceptive scheme to misappropriate approximately $2.9 million from them." According to the complaint, he carried out his scheme by "fraudulently prompting his clients to sell portions of their securities holdings in order to fund large money transfers to an entity that, unbeknownst to his clients, he owned and controlled. For each transaction, Couture obtained client authorization under a false pretense that the proceeds would be reinvested for the clients' financial benefit. In reality, Couture's intent and purpose in arranging these securities transactions was to divert the sale proceeds for his own use and benefit. And, once Couture used the fraudulently obtained authorizations to secure the sale of client securities and transfers of the proceeds to his exclusive control, Couture proceeded to spend the money for his own benefit. In furtherance of his scheme, Couture lulled clients into believing that their sale proceeds had been actually reinvested by providing them with fabricated account systems and account holding reviews, which he provided to his clients through electronic email or by U.S. Mail. The fabricated documents reflected securities transactions that never happened, current investments that did not exist, and earnings that the clients never received, all to create the false appearance that Couture had reinvested his clients' money. Further, when clients requested withdrawals, Couture fraudulently took assets from other advisory clients to cover those withdrawals. To hide this later misappropriation, Couture transferred client money through a web of third-party administrator accounts to disguise that he was misappropriating money from one client to replace funds he had previously stolen from another."
In September 2022, he pled guilty to four counts of wire fraud, four counts of aggravated identity theft, one count of investment adviser fraud, and one count of witness tampering in connection with the scheme. According to a statement by the U.S. Attorney's Office of the District of Massachusetts, "he invested his clients' funds in securities and various insurance products, including annuities, and set up and assisted clients with profit-sharing plans and other retirement products. From approximately 2009 to 2020, Couture misappropriated approximately $2.8 million from his clients by transferring funds out of his clients' accounts, investing it in fictitious mutual funds and then selling other clients' holdings to pay investment returns. In June 2016, Couture liquidated one client's variable annuities to fund withdrawals by another client. Similarly, in December 2019 and January 2020, Couture paid a client he had previously defrauded by selling other clients' mutual funds. As part of this scheme, Couture forged clients' signatures on documents, or caused clients to sign documents by falsely representing that the proceeds of transactions would be used for the clients' benefit. Couture also stole from clients using their own profit-sharing plans and conducting transactions in their names to disguise his fraudulent transactions."
In January 2023, he was sentenced to more than eight years in prison related to his involvement in the scheme. He was ordered to pay restitution of $1,924,585 and forfeiture of $2,874,585.
James Couture Customer Complaints
He has been the subject of five customer complaints between 2020 and 2022, according to his CRD report:
June 2021. "Customer alleges that advisor took money from his accounts to repay another client." The customer sought $385,000 in damages, and the case was settled for $480,000.
June 2021. "Customer alleges that former advisor misappropriated investment monies from her between 2011 and 2016 in the total amount of $1.22 million, and over time provided her with falsified statements reflecting her purported investments. Customer demands return of misappropriated monies and also seeks alleged lost investment opportunity." The customer sought $3,206,760.22 in damages and the case was settled for $2,375,000. The complaint was regarding variable annuity investment losses and outside advisory accounts and cash.
June 2021. "Customer alleges misappropriation of $270,179.42 in December 2019." The case was settled for $270,179.42.
Pursuant to FINRA Rules, member firms are responsible for supervising a broker's activities during the time the broker is registered with the firm. Therefore, LPL Financial LLC may be liable for investment or other losses suffered by James Couture's customers.
Erez Law represents investors in the United States for claims against brokers and brokerage firms for wrongdoing. If you have experienced investment losses, please call us at 888-840-1571 or complete our contact form for a free consultation. Erez Law is a nationally recognized law firm representing individuals, trusts, corporations and institutions in claims against brokerage firms, banks and insurance companies on a contingency fee basis.
"*" indicates required fields