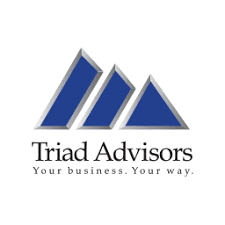 Erez Law is currently investigating Triad Advisors LLC broker Jack Jones (CRD# 2539111) regarding real estate investment losses. He has been registered with Triad Advisors LLC in Houston, Texas since 2013. 
In September 2014, the Securities and Exchange Commission (SEC) sanctioned him to pay a $50,000 civil and administrative penalty and fine. According to the SEC filing, Jack Jones failed to disclose compensation he received as well as the conflicts of interest that arose from the compensation he earned. "In 2004, the registered broker-dealer agreed to pay the adviser a specified amount for all client assets that it invested in certain mutual funds. The agreement created incentives for the adviser to favor particular mutual funds over other mutual funds or other investments and to favor the broker-dealer's platform when giving investment advice to its clients. The adviser failed to disclose this agreement and the resulting conflicts of interest to its clients for years, and then only provided inadequate disclosure about it and a subsequent agreement with the registered broker-dealer. Jones, a principal of the adviser, knew about the agreements and the payments they generated for the adviser. Throughout this period, with one exception, Jones signed the form adv filings with knowledge of their contents. Jones knew the form adv filings failed to disclose or failed to adequately disclose the agreements and the conflicts of interest they presented."
Jack Jones Customer Complaints
He has been the subject of three customer complaints between 2019 and 2021, according to his CRD report:
November 2021. "Claimants allege that a recommendation of a private placement investment did not meet their needs and objectives, was not adequately disclosed, and that the firm did not conduct adequate due diligence on the offering." The customer is seeking $100,000 in damages and the case is currently pending. The complaint was regarding direct investments.
March 2020. "Claimants allege an unsuitable investment strategy beginning in 2014." The customer sought $500,000 in damages and the case was settled for $175,000. The complaint was regarding direct investments and real estate securities.
July 2019. "In 2014, Claimants elected to invest $500,000 in GPB Holdings and received approximately $200,000 in distributions. After suspension of distributions, Claimants now claim, about five years after the fact, that the investment was unsuitable." The customer sought $500,000 in damages and the case was settled for $132,500. The complaint was regarding direct investments.
Pursuant to FINRA Rules, member firms are responsible for supervising a broker's activities during the time the broker is registered with the firm. Therefore, Triad Advisors LLC may be liable for investment or other losses suffered by Jack Jones' customers.
Erez Law represents investors in the United States for claims against brokers and brokerage firms for wrongdoing. If you have experienced investment losses, please call us at 888-840-1571 or complete our contact form for a free consultation. Erez Law is a nationally recognized law firm representing individuals, trusts, corporations and institutions in claims against brokerage firms, banks and insurance companies on a contingency fee basis.
"*" indicates required fields