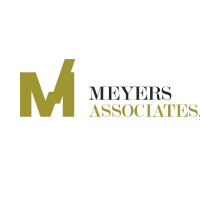 Former Meyers Associates, L.P. financial advisor Bruce Meyers (CRD# 1045447) was barred by FINRA following allegations that he sent, or caused to be sent, misleading and unbalanced advertising materials via email to prospective investors. Meyers was registered with Meyers Associates, L.P. in New York, New York from 1994 to June 2016. FINRA expelled Meyers Associates, L.P. in May 2018.
In January 2018, FINRA barred Meyers, fined him a total of $100,000 and ordered him to pay, jointly and severally, costs of $13,626.32 regarding a complaint alleging that Meyers and Meyers Associates, L.P. engaged in the improper public offering and sale of unregistered securities. The complaint alleges that through general solicitation, Meyers and Meyers Associates, L.P. marketed an unregistered offering to more than 1,000 recipients of boiler-plate emails, without first establishing a substantive relationship with each recipient solicited. It is alleged that in this marketing, Meyers made exaggerated and unbalanced claims and improper predictions of price performance and did not contain adequate risk disclosures in relation to medical drug and about the company's shares trading in the first quarter of 2011. Meyers also omitted material facts, including full disclosure of the firm's, meyers' and a senior officer of the firm's ownership interest in the company.
It is also alleged that Meyers caused the firm to make payments of more than $200,000 for their personal and business expenses, without booking any of the payments as compensation, and thus causing the firm to create and maintain inaccurate books and records. The complaint also alleges that Meyers also failed to ensure that the firm had reasonable written supervisory procedures (WSPs) for maintaining adequate books and records.
According to Meyers' CRD, FINRA also found that the firm failed to report to FINRA statistical and summary information regarding 49 written customer complaints it received and also failed to timely report three other complaints it received.
In May 2016 as a result of the Consent Order issued by the State of Connecticut Securities and Business Investments Division of the Department of Banking, Meyers withdrew his registration as a broker-dealer agent of Meyers Associates and agreed to not reapply for registration as an agent of a broker-dealer for three years. Additionally, FINRA found that it is not in the public interest, and would create an unreasonable risk of harm to the market or investors, for Meyers to continue to associate with Meyers Associates, L.P. in any capacity. The Application was denied based on the following reasons:
The Firm's extensive regulatory history demonstrates that it is not capable of supervising a statutorily disqualified individual such as Meyers.
The proposed supervisor are unsuitable.
The heightened supervisory plan is inadequate.
Meyers's disqualifying event is recent and serious.
Meyers's regulatory and disciplinary history and intervening misconduct establish a pattern of non-compliance with federal securities laws and FINRA's rules.
In February 2014, the banking commissioner of Connecticut issued an order to cease and desist and notice of intent to fine against Meyers Associates, L.P., and Meyers and ordered Meyers to pay civil and administrative penalties and fines of $50,0000, alleging:
both the firm and Bruce Meyers failed to discharge their supervisory responsibilities
the firm violated section 36b-16 of the Connecticut uniform securities act by offering and selling unregistered securities
the firm, with the material assistance of Bruce Meyers, violated section 36b-14(d) of the act and section 36b-31-14f of the regulations thereunder by failing to make required books and records available to the commissioner
the firm engaged in dishonest or unethical practices in the securities business; and
prior sanctions entered by FINRA against the firm and Bruce Meyers provided additional grounds for the Connecticut revocation action.
The firm was also suspended for 60 days or until the fine was paid.
In December 2011, FINRA censured Meyers Associates, L.P., sanctioned the firm to $35,000 in civil and administrative penalties and fines, and suspended the firm for four months after the firm failed to respond to multiple requests for information and documents, which were addressed to Meyers.
Meyers has been the subject of nine customer complaints between 1985 and 2017, one of which was denied, according to his CRD report. Recent complaints include:
April 2017. "Churning, Margin, Unsuitability, unauthorized trades from Period February 2016 to November 2016." The customer is seeking $383,000 in damages and the case is currently pending.
April 2016. "Unsuitable." The customer is seeking 545,000 in damages and the case is currently pending.
May 2015. "Unsuitable investment, misrepresentation." The customer is seeking $125,424 in damages and the case is currently pending.
June 2014. "Poor recommendations." The customer sought $225,000 and the case was settled for $8,500.
Pursuant to FINRA Rules, member firms are responsible for supervising a broker's activities during the time the broker is registered with the firm. Therefore, Meyers Associates, L.P. may be liable for investment or other losses suffered by Meyers' customers.
Erez Law represents investors in the United States for claims against brokers and brokerage firms for wrongdoing. If and have experienced investment losses, please call us at 888-840-1571 or complete our contact form for a free consultation. Erez Law is a nationally recognized law firm representing individuals, trusts, corporations and institutions in claims against brokerage firms, banks and insurance companies on a contingency fee basis.
"*" indicates required fields