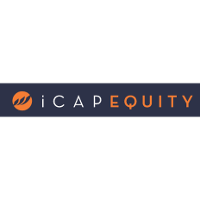 Erez Law is currently investigating brokers across the country who recommended their clients invest in iCap Northwest Opportunity Fund, LLC, a high-risk private placement with assets in the real estate sector. 
Regrettably, for investors across the country, as interest rates rose, so did borrowing costs. The fund no longer has cash to pay dividends to investors and it has ceased paying dividends to investors, resulting in significant investment losses or losses to their income stream for many retail investors
iCap Northwest Opportunity Fund, LLC Private Placement Risks
iCap Northwest Opportunity Fund, LLC is issued under Regulation D under the Securities Act of 1933 without the need for extensive disclosures. SEC filings indicate that it looked to raise $50 million in capital from retail investors. An estimated 10% was paid in sales commissions to brokers and others that recommended these investments; this high commission may be a factor in brokers recommending this investment compared with other lower-commission investments. It required a minimum $100,000 investment from retail investors.
With assets tied to the real estate sector, iCap Northwest Opportunity Fund, LLC purchased properties using borrowed capital. Due to fluctuations in the market, real estate purchases were purchased at varying interest rates. 
Private placements are not offered for sale through a public exchange, and as such, brokers are required to perform adequate due diligence to conduct an investigation of the offering to determine suitability for their customers. Private placement investments are more complex and riskier than traditional investments, and they are recommended for sophisticated inventors with a high net worth.
Just as with other private placements, iCap Northwest Opportunity Fund, LLC was marketed as a safe and stable income-producing investment that is not subject to the market as do publicly-traded investments. However, it is an illiquid, speculative investment without the stringent reporting requirements of publicly-traded companies. The downside for investors is they often learn of a company's financial instabilities and difficulties when it's too late and they have already suffered significant investment losses. 
Additionally, because it is an illiquid investment, investors typically cannot sell without experiencing significant investment losses. With illiquid investments such as these, investors cannot sell back to the issuer or other third parties in the marketplace. 
Which Brokerage Firms Recommended iCap Northwest Opportunity Fund, LLC?
According to the SEC, brokerage firms across the country recommended their customers invest in iCap Northwest Opportunity Fund, LLC. Brokerage firms included: 
Advisory Group Equity Services, Ltd.

Ausdal Financial Partners, Inc.

Bradley Wealth Management, LLC

Center Street Strategies Securities, Inc.

Chauner Securities, Inc.

Claraphi Advisory Networks, LLC

Freedom Investors Corp.

Gardner Financial Services, Inc.

IBS Financial Services, Inc.

Meyers Associates, LP

Pariter Securities, LLC

Stillpoint Capital, LLC

Titan Securities

Wall Street Strategies, Inc.
iCap Northwest Opportunity Fund, LLC Recovery Loss Options
Pursuant to FINRA Rules, member firms are responsible for supervising a broker's activities during the time the broker is registered with the firm. Therefore, brokerage firms across the country may be liable for investment or other losses suffered by its customers.
Erez Law represents investors in the United States for claims against brokers and brokerage firms for wrongdoing. If you have experienced investment losses, please call us at 888-840-1571 or complete our contact form for a free consultation. Erez Law is a nationally recognized law firm representing individuals, trusts, corporations and institutions in claims against brokerage firms, banks and insurance companies on a contingency fee basis.
"*" indicates required fields