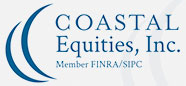 Were you the victim of Coastal Equities, Inc. financial advisor Sam Aziz (CRD# 1721932)? Aziz was registered with David A. Noyes & Company in Dublin, Ohio from July to November 2018, when he was terminated regarding, "While under internal investigation, the firm received a copy of a wells notice sent to Mr. Aziz for activities at a prior firm. Previously, Aziz was registered with Coastal Equities, Inc. in Dublin, Ohio from 2015 to 2018 and with Wells Fargo Advisors Financial Network, LLC in Dublin, Ohio from 2012 to 2015.
Previously, Aziz was registered with Merrill Lynch, Pierce, Fenner & Smith Incorporated in New York, New York from 1988 to 1997 when he was terminated regarding, "Mr. Aziz was terminated after it was discovered that he had been involved in 2 (two) financial transactions with a client in contravention of firm policy. The transactions were personal in nature and did not involve the purchase or sale of securities."
In October 2018, FINRA opened an investigation into Aziz alleging "potential violations, specifically: FINRA Rules 2111 and 2010 (excessive trading and unsuitable recommendations of the use of margin); FINRA Rule 2010 (attempting to settle away a customer's complaint); and FINRA Rules 4511 and 2010 (use of an undisclosed personal email account and text messages to conduct securities business)."
Aziz has been the subject of three customer complaints between 1997 and 2017, according to his CRD report. The recent complaint is regarding:
August 2017. "Claimant alleges that from December 2012 and September 2015 the F.A., without prior authorization, purchased unsuitable securities and churned his account(s)." The customer sought $400,000 in damages and the case was settled for $210,000.
Pursuant to FINRA Rules, member firms are responsible for supervising a broker's activities during the time the broker is registered with the firm. Therefore, Coastal Equities, Inc. may be liable for investment or other losses suffered by Aziz's customers.
Erez Law represents investors in the United States for claims against brokers and brokerage firms for wrongdoing. If and have experienced investment losses, please call us at 888-840-1571 or complete our contact form for a free consultation. Erez Law is a nationally recognized law firm representing individuals, trusts, corporations and institutions in claims against brokerage firms, banks and insurance companies on a contingency fee basis.
"*" indicates required fields