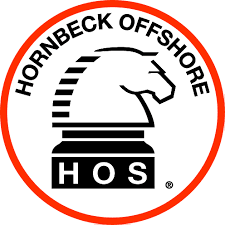 Did you lose money investing in Hornbeck Offshore? Brokers across the country recommended their clients invest in Hornbeck Offshore and suffered investment losses
In September 2020, Hornbeck Offshore emerged from Chapter 11 pursuant to its Joint Prepackaged Chapter 11 Plan of Reorganization. According to the press release, "Pursuant to the Plan, all general unsecured creditors, including the Company's trade creditors and vendors, were paid in full in the ordinary course of business; the Company's debtor-in-possession financing was converted into a new senior secured exit facility; all of the Company's pre-petition secured loans and unsecured senior notes were cancelled in exchange for new secured debt, new equity, and new equity rights (or cash, if applicable) as of the Effective Date; and all of the Company's pre-petition equity interests were extinguished as of the Effective Date… In addition, the Company closed on the common stock rights offering contemplated by the Plan, which resulted in a $100 million cash infusion of new equity capital led by the Special Opportunities Funds of Ares Management, as well as funds managed by Whitebox Advisors and Highbridge Capital Management."
In June 2020, Hornbeck Offshore Services Inc. filed a voluntary petition for Chapter 11 bankruptcy in the U.S. Bankruptcy Court for the Southern District of Texas. According to the filing, Hornbeck has $1.49 billion in debt and $2.69 billion in assets, of which $450 million was in outstanding 5.00% notes due 2021 and $225 million in 5.875% notes due 2020.
The Hornbeck Offshore Services Inc. bonds were rated D by Standard and Poor's (S&P), which are "junk" rated with higher yields than other higher rated bonds. A D-rating is described as speculative grade, "Payment default on a financial commitment or breach of an imputed promise; also used when a bankruptcy petition has been filed," according to S&P.
Pursuant to FINRA Rules, member firms are responsible for supervising a broker's activities during the time the broker is registered with the firm. Therefore, brokerage firms across the country may be liable for investment or other losses suffered by its customers.
Erez Law represents investors in the United States for claims against brokers and brokerage firms for wrongdoing. If and have experienced investment losses, please call us at 888-840-1571 or complete our contact form for a free consultation. Erez Law is a nationally recognized law firm representing individuals, trusts, corporations and institutions in claims against brokerage firms, banks and insurance companies on a contingency fee basis.
"*" indicates required fields