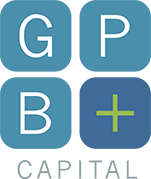 In July 2019, it was reported that one of GPB Capital Holdings' David Rosenberg, a former business partner and chief executive of Prime Automotive Group, filed a case against the firm, alleging serious financial misconduct. The report alleged that GPB Capital Holdings tried to push Rosenberg out after he complained to the Securities and Exchange Commission (SEC).
It is alleged that Rosenberg accused GPB Capital Holdings of running a Ponzi-like scheme, in which it used money from investors to prop up the performance of auto dealerships it owns, as well as to finance payments to other investors, according to an article in the Boston Globe.
It is reported that Rosenberg sold a majority stake in Prime for $235 million to GPB in 2017.
According to an article in InvestmentNews, Rosenberg "appropriately reported evidence of financial misconduct within GPB Capital that he and his team uncovered during the course of their duties… GPB leadership not only ignored Mr. Rosenberg's call for immediate corrective steps, they took retaliatory action by failing to make a contractually required payment to him."
As of July 2019, GPB Capital Holdings is more than a year past its deadline to make public its audited financial statements for two of its largest funds. In June 2019, GPB Capital Holdings reported losses in the value of two of its investment funds: GPB Holdings II and GPB Automotive Portfolio. GPB Holdings II saw a decline in value of 25.4% and GPB Automotive Portfolio have decreased by 39%. GPB Holdings II and GPB Automotive Portfolio make up the majority of GPB Capital Holdings' portfolio, raising $1.27 billion from investors.
GPB Capital Holdings is a New York-based investment firm that offers exempt, private-placement securities that inherently have a high degree of risk due to their nature as unregistered securities offerings (and without regulatory oversight).
GPB Capital Holdings manages the following nine private placements:
GPB Automotive Portfolio, LP
GPB Cold Storage LP
GPB Holdings, LP
GPB Holdings II, LP
GPB Holdings III, LP
GPB Holdings Qualified, LP
GPB NYC Development, LP
GPB Waste Management Fund, LP
GPB Capital Holdings other funds also reported declines in an estimated value of 25% to 73%.
According to an article in InvestmentNews, "In a statement to InvestmentNews, the company noted that if distributions were added to the fair market value, investors did better. The distributions in the GPB funds are not returns on the investments but a return of a small piece of investors' initial capital. Adding in distributions, investors in GPB Holdings II and GPB Automotive Portfolio saw decreases in their investments, respectively, of roughly 13% and 25%, according to the company."
At the end of April 2018, the company missed a deadline to report financial information about GPB Holdings II and GPB Automotive Portfolio.
The investment firm raised $1.8 billion from investors through private placements that invested in automotive dealerships, the waste management industry, and middle-market lending. These investments were high risk and high commission (nearly 8%) private placements.
The SEC and FINRA are investigating GPB Capital Holdings and the accuracy of disclosures made to investors, the performance of funds, and the distribution of capital to investors.
In February 2019, the FBI and officials from the New York City Business Integrity Commission entered the firm's Manhattan offices.
In September 2018, Massachusetts Secretary of the Commonwealth William Galvin announced an investigation into 63 broker-dealer firms that sold private placements from GPB.
In November 2018, Crowe LLP, the firm's auditor, resigned.
According to public records, in August 2018, GPB Capital Holdings ceased raising capital from investors. GPB Capital Holdings missed sending the SEC financial reports on April 30, 2018 and is now straightening out the accounting for two of its larger funds – GPB Holdings II and GPB Automotive Portfolio. It is reported that GPB Capital Holdings raised $600-$800 million from 4,000 investors through independent brokerage firms, and claims to have raised $1.5 billion in total.
GPB Capital Holdings was launched in 2013 with a focus on buying auto dealerships. According to the SEC, GPB Automotive Portfolio raised $622.1 million from wealthy investors since 2013, and the minimum investment in GPB Automotive Portfolio was $100,000. GPB Holdings II raised $645.8 million since 2015. GPB Holdings II and GPB Automotive Portfolio together have paid brokers $100.1 million in commissions at a rate of 7.9%.
It is alleged that more than 60 independent broker dealers have sold GPB Capital Holdings funds, including:
Royal Alliance Associates Inc.
Sagepoint Financial Inc.
FSC Securities Corp.
Woodbury Financial Services Inc.
It is alleged that brokerage firms that sold GPB Capital Holdings and their brokers who recommended GPB Capital Holdings to their clients may not have conducted appropriate due diligence on the funds.
Pursuant to FINRA Rules, member firms are responsible for supervising a broker's activities during the time the broker is registered with the firm. Therefore, brokerage firms around the country may be liable for investment or other losses suffered by its customers.
Erez Law represents investors in the United States for claims against brokers and brokerage firms for wrongdoing. If and have experienced investment losses, please call us at 888-840-1571 or complete our contact form for a free consultation. Erez Law is a nationally recognized law firm representing individuals, trusts, corporations and institutions in claims against brokerage firms, banks and insurance companies on a contingency fee basis.
"*" indicates required fields