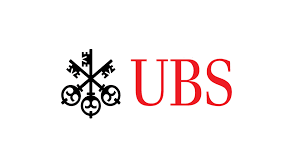 Erez Law is currently investigating former UBS Financial Services Inc. broker German Nino (CRD# 2653707) regarding unauthorized trades and fraud. German Nino was registered with UBS Financial Services Inc. in Coral Gables, Florida from 2012 to 2020.
In January 2022, the Securities and Exchange Commission (SEC) charged German Nino with stealing $5.8 million from a client. According to the SEC's complaint, between May 2014 and February 2020, he stole approximately $5.8 million from a long-standing advisory client. It is alleged that he had discretionary authority over several of his high-net-worth client's securities brokerage accounts and represented to the client that he would invest their funds in securities.
However, it is alleged that he made unauthorized wire transfers out of his client's UBS accounts, liquidating securities and depositing those funds into a bank account that German Nino kept separate from his other accounts. The SEC further found that he manipulated UBS's records to ensure that the client did not receive notifications for wire transfers out of one of the client's accounts. It is alleged that he also forged the client's signature on letters of authorization to facilitate larger transfers.
It is alleged that he used the funds he obtained fraudulently for personal expenses as well as to repay another client from whom he had previously misappropriated funds. The SEC alleges that he also created and provided the client with fictitious account statements to show the client's investment portfolio and related balances.
According to the SEC, the client's son discovered discrepancies with the account balance in one account, and began to confront Nino, who confessed to stealing the money and promised to repay it when he earns a signing bonus from joining a new firm. Instead, the client's son alerted UBS, which opened an investigation. German Nino then resigned.
By engaging in this conduct, it is alleged that German Nino violated numerous antifraud provisions of the federal securities laws and thus the SEC sought injunctive relief, disgorgement and prejudgment interest, and civil penalties against him.
German Nino Customer Complaint
German Nino has been the subject of one customer complaint, according to his CRD report:
July 2020. "Time Frame: February 23, 2018 to July 13, 2020 What were the allegations against the individual. The client alleges his Financial Advisor stole money from him." The customer sought $2 million in damages and the case was settled for $5,833,218.59.
Pursuant to FINRA Rules, member firms are responsible for supervising a broker's activities during the time the broker is registered with the firm. Therefore, UBS Financial Services Inc. may be liable for investment or other losses suffered by German Nino's customers.
Erez Law represents investors in the United States for claims against brokers and brokerage firms for wrongdoing. If you have experienced investment losses, please call us at 888-840-1571 or complete our contact form for a free consultation. Erez Law is a nationally recognized law firm representing individuals, trusts, corporations and institutions in claims against brokerage firms, banks and insurance companies on a contingency fee basis.
"*" indicates required fields