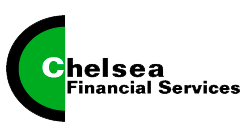 Erez Law is currently investigating former Chelsea Financial Services broker George Warner (CRD# 2300570) regarding promissory note losses. Warner was registered with Chelsea Financial Services in Staten Island, New York from 2017 to 2019. Previously, Warner was terminated from NFP Advisor Services in 2014 and LPL Financial LLC in 2013 regarding correcting documents after securing client signatures.
In March 2021, FINRA barred Warner after he consented to the sanction and to the entry of findings that he failed to produce information or documents requested by FINRA in connection with an investigation into his potential participation in undisclosed private securities transactions.
In May 2017, FINRA sanctioned Warner to a $5,000 civil and administrative penalty and fined and suspended him for 30 days after he consented to the sanctions and to the entry of findings that he altered various customer documents on at least five occasions after the documents had already been signed by the customers. The findings stated that Warner corrected or included the customer's anticipated liquidity needs, net worth, liquid net worth, and/or annual income on new account forms, alternative investment disclosure forms, and an IRA application. Warner made these changes as an accommodation, to avoid requiring the customers to re-execute the documents. The findings also stated that by changing new account documentation of the customers, Warner caused his member firm to preserve and maintain altered books and records.
Warner has been the subject of one customer complaint between 2009 and 2020, according to his CRD report:
June 2020. "Selling away." The customer is seeking $100,000 in damages and the case is currently pending. The complaint was regarding promissory notes.
Pursuant to FINRA Rules, member firms are responsible for supervising a broker's activities during the time the broker is registered with the firm. Therefore, Chelsea Financial Services may be liable for investment or other losses suffered by Warner's customers.
Erez Law represents investors in the United States for claims against brokers and brokerage firms for wrongdoing. If you have experienced investment losses, please call us at 888-840-1571 or complete our contact form for a free consultation. Erez Law is a nationally recognized law firm representing individuals, trusts, corporations and institutions in claims against brokerage firms, banks and insurance companies on a contingency fee basis.
"*" indicates required fields