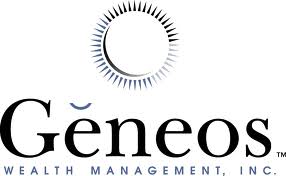 Erez Law is currently investigating Geneos Wealth Management financial advisor Samuel Monchik (CRD# 4113886) regarding high risk oil and gas investment losses. Monchik has been registered with Geneos Wealth Management, Inc. in Lancaster, Pennsylvania since 2008. Previously, Monchik was registered with FSC Securities Corporation in Lancaster, Pennsylvania from 2000 to 2008, when he was terminated regarding, "Registered representative violated firm policy with respect to transactions in non-publicly traded reits."
Over the past few years, oil prices have significantly declined. A supply glut in 2014 and 2015 led to some of the lowest prices the market has seen in recent years. In turn, securities values also dropped. The volatile energy sector experienced significant turmoil, and many energy companies were negatively impacted when global crude oil prices fell below $40 per barrel at the end of 2015. This was the lowest level since early 2009, as supply was in excess of global demand. Oil and gas companies experienced a spike in bankruptcies, which have left many investors reeling.
Monchik has been the subject of two customer complaints between 2017 and 2018, according to his CRD report:
August 2018. "Customer alleges unsuitable recommendations, breach of fiduciary duty and failure to adequately disclose the risks in real estate investments and direct investments – DPP & LP interests purchased between March of 2008 and November of 2015." The case is currently pending. This case is regarding Direct Investment-DPP & LP Interests, Oil & Gas and Real Estate Security.
July 2017. "Customer alleges unsuitable recommendation of an oil & gas investment in June 2008." The customer is seeking $47,000 in damages and the case is currently pending.
Pursuant to FINRA Rules, member firms are responsible for supervising a broker's activities during the time the broker is registered with the firm. Therefore, Geneos Wealth Management may be liable for investment or other losses suffered by Monchik's customers.
Erez Law represents investors in the United States for claims against brokers and brokerage firms for wrongdoing. If and have experienced investment losses, please call us at 888-840-1571 or complete our contact form for a free consultation. Erez Law is a nationally recognized law firm representing individuals, trusts, corporations and institutions in claims against brokerage firms, banks and insurance companies on a contingency fee basis.
"*" indicates required fields