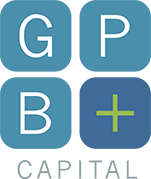 Erez Law is currently investigating former Ameriprise Financial Services, Inc. and Kalos Capital, Inc. broker Gary Imel (CRD# 254765) regarding regarding GPB Capital Holdings losses. Imel was registered with Ameriprise Financial Services, Inc. in Gig Harbor, Washington from August 2017 to October 2018. Imel was previously registered with Kalos Capital, Inc. in Gig Harbor, Washington from 2014 to 2017.
According to public records, a former client of Imel filed a FINRA arbitration alleging unsuitable investment recommendations. The client was a senior, inexperienced investor who was looking for conservative investments. According to the complaint, Imel is accused of promising his former client that he would keep her assets and that she could expect a return on principal from her investments. Unfortunately, the claim alleges that Imel placed his client's funds in unsuitable and high-risk investments. It is alleged that Imel recommended his client investment in real estate investment trusts (REITs), such as Northstar Income II, and private placements, including GPB funds. The client is seeking $500,000 in damages, and alleges, "Unsuitable investments, breach of fiduciary duty, negligence, etc."
GPB Capital Holdings is a New York-based investment firm that offers exempt, private-placement securities. These investments inherently have a high degree of risk due to their nature as unregistered securities offerings (and without regulatory oversight). The investment firm raised $1.8 billion from investors through private placements that invested in automotive dealerships, the waste management industry, and middle market lending. These investments were high risk and high commission (nearly 8%) private placements.
In November 2019, GPB Capital Holdings wrote a letter to investors is not going to meet its deadline of December 31, 2019 to supply investors with audited financial reports of two of its funds. Investors have been waiting since at least April 2018 to receive these reports from GPB Capital Holdings.
In June 2019, GPB Capital Holdings reported losses in the value of two of its investment funds: GPB Holdings II and GPB Automotive Portfolio. GPB Holdings II saw a decline in value of 25.4% and GPB Automotive Portfolio have decreased by 39%. GPB Holdings II and GPB Automotive Portfolio make up the majority of GPB Capital Holdings' portfolio, raising $1.27 billion from investors.
GPB Capital Holdings manages the following nine private placements:
GPB Automotive Portfolio, LP
GPB Cold Storage LP
GPB Holdings, LP
GPB Holdings II, LP
GPB Holdings III, LP
GPB Holdings Qualified, LP
GPB NYC Development, LP
GPB Waste Management Fund, LP
GPB Capital Holdings other funds also reported declines in estimated value of 25% to 73%.
GPB Capital Holdings was launched in 2013 with a focus on buying auto dealerships. According to the SEC, GPB Automotive Portfolio raised $622.1 million from wealthy investors since 2013, and the minimum investment in GPB Automotive Portfolio was $100,000. GPB Holdings II raised $645.8 million since 2015. GPB Holdings II and GPB Automotive Portfolio together have paid brokers $100.1 million in commissions at a rate of 7.9%.
It is alleged that brokerage firms that sold GPB Capital Holdings and their brokers who recommended GPB Capital Holdings to their clients may not have conducted appropriate due diligence on the funds.
Imel has been the subject of one additional customer complaints, which was closed without action, according to his CRD report.
Pursuant to FINRA Rules, member firms are responsible for supervising a broker's activities during the time the broker is registered with the firm. Therefore, Ameriprise Financial Services, Inc. and Kalos Capital, Inc. may be liable for investment or other losses suffered by Imel's customers.
Erez Law represents investors in the United States for claims against brokers and brokerage firms for wrongdoing. If you have experienced investment losses, please call us at 888-840-1571 or complete our contact form for a free consultation. Erez Law is a nationally recognized law firm representing individuals, trusts, corporations and institutions in claims against brokerage firms, banks and insurance companies on a contingency fee basis.
"*" indicates required fields