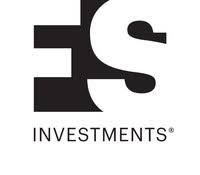 Did your broker recommend you invest in FS Energy & Power Fund (FSEP) and you suffered investment losses?
FS Energy & Power Fund is a publicly registered, non-traded business development company (BDC) that is sponsored by FS Investments. According to its website, FS Energy & Power Fund focuses on investing in the debt and income-oriented equity securities of privately held companies in the United States in the energy and power industry by focusing on income and long-term capital appreciation.
FS Energy & Power Fund suspended regular monthly distributions following the payment of the March 31, 2020 distribution. In addition, FS Energy & Power Fund's quarterly share repurchase program was suspended in March 2020 in order to retain capital, enhance the Fund's liquidity, and support its portfolio companies, according to the fund's website.
As of September 2021, FS Energy & Power Fund's net asset value (NAV) was $3.57, according to the fund's website. Shares of FS Energy & Power Fund were originally $10 per share. Secondary markets for alternative investments sold shares at $1.86 each, providing significant losses for many investors.
Pursuant to FINRA Rules, member firms are responsible for supervising a broker's activities during the time the broker is registered with the firm. Therefore, brokerage firms across the country may be liable for investment or other losses suffered by its customers.
Erez Law represents investors in the United States for claims against brokers and brokerage firms for wrongdoing. If you have experienced investment losses, please call us at 888-840-1571 or complete our contact form for a free consultation. Erez Law is a nationally recognized law firm representing individuals, trusts, corporations and institutions in claims against brokerage firms, banks and insurance companies on a contingency fee basis.
"*" indicates required fields