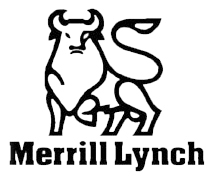 Erez Law is currently investigating former Merrill Lynch, Pierce, Fenner & Smith broker Frank Zito (CRD# 2766336) regarding selling away, which is selling investments outside of the firm's supervision. Zito has been registered with Coker & Palmer in Jackson, Mississippi since August 2018. Previously, he was registered with Merrill Lynch, Pierce, Fenner & Smith Incorporated in Ridgeland, Mississippi from 2010 to July 2018, when he was terminated regarding, "Conduct including failure to adhere to Firm standards regarding selling away and failure to fully disclose participation in an outside business activity."
In January 2020, FINRA barred Zito for 16 months and sanctioned him to pay a $10,000 civil and administrative penalty after he, "consented to the sanctions and to the entry of findings that he participated in private securities transactions without providing prior written notice to his member firm. The findings stated that Zito invested in Madison Timber Properties, LLC (MTP) steadily generally holding three promissory notes with staggered maturities simultaneously. As one note matured, he moved the returned principal into a new note. The SEC filed a complaint against MTP and its owner alleging that the company was a Ponzi scheme that bilked at least 150 investors out of $85 million. MTP's owner pleaded guilty to criminal charges related to his role in the Ponzi scheme. Zito also recommended MTP to one of his customers at his firm. This customer maintained investments in three promissory notes simultaneously, which accounted for a consistent principal outlay of $1.0 million. This pattern continued for nearly five years, until the Ponzi scheme unraveled, during which the customer invested in 15 promissory notes totaling $5 million. Zito received nearly $100,000 in compensation as commissions on the customer's investments. Zito submitted four annual certifications to his firm in which he denied recommending any offerings or private securities transactions that were not offered through the firm. The findings also stated that Zito received compensation as a result of engaging in an outside business activity without ever disclosing that fact to his member firm. Zito was involved in trying to help MTP's owner find underwriting for a notional private-placement equity offering related to MTP. He inquired of various financial firms about their potential interest in the offering and arranged a meeting between the offering's backers and representatives of a local business-advisory firm. Although MTP engaged the business-advisory firm, the notional private-placement offering never came to fruition. Nonetheless, Zito began receiving sporadic payments from MTP as compensation for his efforts. Even though the offering never raised any money, MTP continued these payments to Zito, in varying amount and intervals, until they totaled nearly $130,000. Zito also submitted five annual certifications to his firm in which he denied being paid by any third party for business conducted outside the firm."
In November 2018, Zito was sanctioned by the state of Mississippi to pay $200,000 in disgorgement regarding, "Failure to disclose OBA's and selling away private securities while at Merrill Lynch. Zito did not disclose on his U-4 that he was effecting securities transactions and receiving commissions for his involvement with the Madison Timber company, which was later indicted for being a Ponzi scheme. He was also selling away, as he did not disclose this information to his firm either."
Zito has been the subject of two customer complaints between 2008 and 2018, one of which was closed without action, according to his CRD report. The recent complaint is regarding:
May 2018. "The Customer alleges selling away and unsuitable investment recommendations from 2013 until January 2018." The customer is seeking $571,000 in damages and the case is currently pending.
Pursuant to FINRA Rules, member firms are responsible for supervising a broker's activities during the time the broker is registered with the firm. Therefore, Merrill Lynch, Pierce, Fenner & Smith may be liable for investment or other losses suffered by Zito's customers.
Erez Law represents investors in the United States for claims against brokers and brokerage firms for wrongdoing. If you have experienced investment losses, please call us at 888-840-1571 or complete our contact form for a free consultation. Erez Law is a nationally recognized law firm representing individuals, trusts, corporations and institutions in claims against brokerage firms, banks and insurance companies on a contingency fee basis.