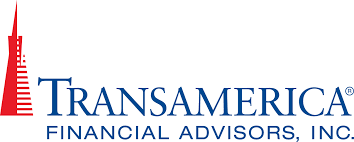 Erez Law is currently investigating former Transamerica Financial Advisors, Inc. financial advisor Daniel Glick (CRD# 2175655) regarding scamming elderly investors out of millions of dollars. Glick was registered Transamerica Financial Advisors, Inc. in Orland Park, Illinois from 2012 to 2014 when he was terminated regarding, "TFA found Mr. Glick failed to disclose to the firm his entrance into a settlement agreement with the CFP board, and that he was permanently barred from using the CFP designation. Mr. Glick's registration with TFA was terminated effective March 20, 2014." Previously, he was registered with World Group Securities, Inc. in Wheaton, Illinois from 2007 to 2012.
In March 2014, FINRA barred Glick from acting as a broker or otherwise associating with firms that sell securities to the public after he consented to the sanction and to the entry of findings that he forged clients' signatures on letters to a bank in order to gain access to, and misappropriate, their assets. Glick did not provide the requested documents and information to FINRA during the course of the investigation.
In March 2017, the United States Securities and Exchange Commission (SEC) opened an investigation into Glick regarding, "Representative was named as a defendant in a civil suit filed by the Securities and Exchange Commission alleging fraudulent investment-related activities on the part of the representative." The SEC also opened a civil case against Glick and announced an emergency asset freeze and temporary restraining order against Glick and his financial management company, which is accused of scamming elderly investors out of millions of dollars.
The SEC alleges that Daniel H. Glick and his unregistered investment advisory firm Financial Management Strategies (FMS) provided clients with false account statements to hide Glick's use of client funds to pay personal and business expenses, purchase a Mercedes-Benz, and pay off loans and debts among other misuses. According to the SEC's complaint, Glick was barred by FINRA in 2014 and had his Certified Financial Planner designation and Certified Public Accountant license revoked for conduct unrelated to today's SEC charges. The SEC's complaint also names Glick Accounting Services, Glick's business partner, and Glick's business acquaintance as relief defendants for the purposes of recovering client funds that Glick transferred or paid them in the form of advances or loans. The complaint alleges that Glick and FMS violated Sections 17(a)(1), 17(a)(2) and 17(a)(3) of the Securities Act of 1933, Section 10(b) of the Securities Exchange Act of 1934 and Rule 10b-5 thereunder, and Sections 206(1) and 206(2) of the Investment Advisers Act of 1940.
Pursuant to FINRA Rules, member firms are responsible for supervising a broker's activities during the time the broker is registered with the firm. Therefore, Transamerica Financial Advisors, Inc. may be liable for investment or other losses suffered by Glick's customers.
Erez Law represents investors in the United States for claims against former Transamerica Financial Advisors, Inc. financial advisor Daniel Glick, who is alleged to scam elderly clients out of millions of dollars. If you were a client of Transamerica Financial Advisors, Inc. or another firm, and have experienced investment losses, please call us at 888-840-1571 or complete our contact form for a free consultation. Erez Law is a nationally recognized law firm representing individuals, trusts, corporations and institutions in claims against brokerage firms, banks and insurance companies on a contingency fee basis.
"*" indicates required fields