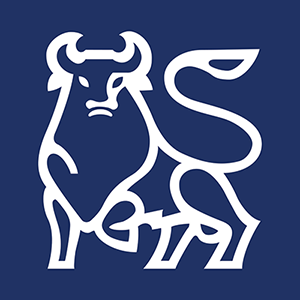 Erez Law is currently investigating former Merrill Lynch financial advisor Jeffrey Timothy Kluge (CRD# 2187964) regarding fraud and breach of contract. Kluge was registered with Merrill Lynch in Saint Paul, Minnesota from 1991 to 2016. On April 10, 2017, FINRA suspended Kluge from acting as a broker after he failed to respond to a request for information.
In March 2017, Kluge plead guilty to two counts of bank fraud for his part in a scheme that deceitfully obtained $8.7 million from two banks. Kluge concocted false account statements to pledge fake collateral to the banks to establish millions of dollars in lines of credit. As part of this elaborate scheme, Kluge created a fake website (www.mymerrillonline.com), email account (pledgecontrol@mymerrillonline.com) and fictitious employees, which he used to sent fraudulent account statements to Platinum Bank, based in Minnesota.
Additionally in 2001, it is alleged that Kluge obtained a line of credit with Alliance Bank for $150,000. As part of this elaborate scheme, Kluge pledged assets as collateral for loans that he had already used as collateral. He obtained this line of credit by citing that he held municipal bond funds shares through falsified account statements to falsely prove his ownership of said funds as collateral. In November 2016, the balance on Kluge's line of credit was almost $6 million.
In 2007, Kluge obtained a $1 million line of credit from Platinum Bank, using the same falsified collateral scheme as he did with Alliance Bank. By November 2016, the balance on his lines of credit was about $2.7 million.
This scheme began in 2001 and ended in November 2016, when the Minnesota District Court initiated an investigation against Kluge in which he was the defendant in two court proceedings alleging breach of contract, fraud, and claim and delivery. According to his CRD report, "He also is the subject of two separate Preliminary Attachment Orders by the State of Minnesota District Court (Washington Co.) alleging disposition of nonexempt property with intent to delay or defraud creditors and intentional fraud in violation of Section 570.02 of the Minnesota Statue (sp)."
Kluge has been the subject of six customer complaints between 2009 and 2016, according to his CRD report. Three cases in December 2016 and two cases in November 2016 are all described as, "The Customer alleges unauthorized trading in October, 2016." Each of these cases were settled for $40,004.47.
There was another case in April 2009, which describes, "This verbal complaint arose out of the sale of an Auction Rate Security (ARS) that was made prior to the unprecedented illiquidity in the ars market that occurred in February 2008." The case was settled for $2,125,000.
Pursuant to FINRA Rules, member firms are responsible for supervising a broker's activities during the time the broker is registered with the firm. Therefore, Merrill Lynch may be liable for investment or other losses suffered by Kluge's customers.
Erez Law represents investors in the United States for claims against former Merrill Lynch financial advisor Jeffrey Timothy Kluge, who is alleged to fraudulently obtain nearly $9 million in lines of credit through fraudulent means. If you were a client of former Merrill Lynch financial advisor Jeffrey Timothy Kluge or another firm, and have experienced investment losses, please call us at 888-840-1571 or complete our contact form for a free consultation. Erez Law is a nationally recognized law firm representing individuals, trusts, corporations and institutions in claims against brokerage firms, banks and insurance companies on a contingency fee basis.
"*" indicates required fields