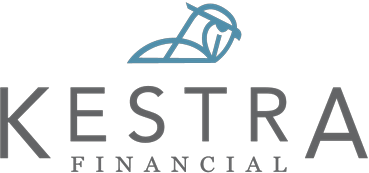 There are options for customers of former Kestra Investment Services, LLC financial advisor John Spach (CRD# 2731192) who suffered investment losses. Spach was registered with Kestra Investment Services, LLC in Aliso Viejo, California from 2014 to 2018. Previously, Spach was registered with Financial Telesis Inc. in Westlake Village, California from 2007 to 2014, with Financial West Group in Westlake Village, California from 2002 to 2007, with Sentra Securities Corporation in Phoenix, Arizona from 2000 to 2002, and with NFP Retirement Inc. in Austin, Texas from 1998 to 2000, when he was terminated regarding, "Alleged violations of the Investment Advisers Act of 1940 (275.204A-1, 275.204-2; 275.204-3; 275.206(4)-2; 275.206(4)-3 and 275.206(4)-7)) from co-mingling client assets with his own personal assets, breach of fiduciary duty (to include unsuitable investment advice, material misstatements, and failure to disclose material conflicts of interest), circumvention of compliance policies and procedures, and operational systems and procedures of the third-party custodian, and affirmative misrepresentations to the firm."
In February 2019, FINRA barred Spach after he consented to the sanction and to the entry of findings that he "refused to produce documents and information requested by FINRA in connection with its investigation into potential violations relating, in part, to a customer complaint noted in his Form U5. The findings stated that Spach's member firm filed a Form U5 terminating his registration and disclosing that he had been permitted to resign while under internal review relating to the potential violation of various firm policies while attempting to settle a customer complaint with a client of his registered investment advisor."
Spach has been the subject of one customer complaint, according to his CRD report:
February 2018. "John Spach, a registered representative associated with Kestra, introduced a client of his independent RIA (not affiliated with Kestra), to an outside investor. The client invested $475,000 and received a promissory note. The RRs client is not a client of Kestra. The promissory note defaulted. Following such default, the client made an oral complaint to the RR, who agreed to settle and pay the client the balance of the note, plus interest per year until paid in full." The customer sought $450,000 in damages and the case was settled for that amount. This case was regarding short term unsecured debt instrument.
Pursuant to FINRA Rules, member firms are responsible for supervising a broker's activities during the time the broker is registered with the firm. Therefore, Kestra Investment Services, LLC may be liable for investment or other losses suffered by Spach's customers.
Erez Law represents investors in the United States for claims against brokers and brokerage firms for wrongdoing. If and have experienced investment losses, please call us at 888-840-1571 or complete our contact form for a free consultation. Erez Law is a nationally recognized law firm representing individuals, trusts, corporations and institutions in claims against brokerage firms, banks and insurance companies on a contingency fee basis.
"*" indicates required fields