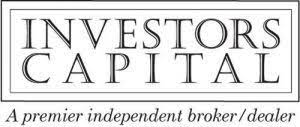 Did you lose money investing with former Investors Capital Corp. financial advisor Thomas Logue (CRD# 1700554)? Logue was registered with American Independent Securities Group, LLC in Hinsdale, Illinois from 2014 to 2017 and previously with Investors Capital Corp. in Hinsdale, Illinois from 2011 to 2014.
In September 2018, FINRA barred Logue after he consented to the sanction and to the entry of findings that he refused to appear for FINRA on-the-record testimony, in connection with an investigation of his trading activities while he was registered with his member firm to determine whether he engaged in conduct that violated federal securities laws or regulations or FINRA rules.
Logue has been the subject of five customer complaints between 2006 and 2018, two of which were closed without action, according to his CRD report. Recent complaints are regarding:
December 2017. "Client is claiming all transactions Mr. Logue made are unsuitable and requesting them all to be rescinded." The customer sought $127,520.30 and the case was settled for $80,000. This case was regarding asset-backed debt.
September 2017. "[Customer Name] claims Mr. Logue misrepresented the investments they purchased. Client claims the transaction were unsuitable." The customer sought $35,114.12 in damages and the case was settled for $23,500. This case was regarding asset-backed debt.
Pursuant to FINRA Rules, member firms are responsible for supervising a broker's activities during the time the broker is registered with the firm. Therefore, Investors Capital Corp. may be liable for investment or other losses suffered by Logue's customers.
Erez Law represents investors in the United States for claims against brokers and brokerage firms for wrongdoing. If and have experienced investment losses, please call us at 888-840-1571 or complete our contact form for a free consultation. Erez Law is a nationally recognized law firm representing individuals, trusts, corporations and institutions in claims against brokerage firms, banks and insurance companies on a contingency fee basis.
"*" indicates required fields