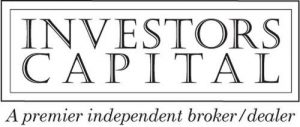 Erez Law is currently investigating former Investors Capital Corp. financial advisor Robert Estevez (CRD# 3161419) regarding unsuitable investment recommendations. Estevez has been registered with Joseph Gunnar & Co. LLC in New York, New York since September 2016. Previously, he was registered with Investors Capital Corp. in Greenwich, Connecticut from 2008 to 2016.
In September 2016, Estevez consented to the sanctions and to the entry of findings that he recommended unsuitable short-term Steepener transactions to his customers. According to the Acceptance, Waiver & Consent (AWC), "The findings stated that Steepeners are complex, structured products with returns linked to the spread between longer- and shorter-term interest rates – the so-called steepness of the yield curve. Estevez recommended these products as part of an active, short-term trading strategy. In fact, Estevez recommended that some of his customers hold the Steepeners for as little as two months. As a result of the illiquid secondary market for Steepeners, Estevez's recommendations often resulted in customers buying Steepeners at full price and selling them at a loss. This short-term trading strategy was unsuitable, and resulted in an aggregate of approximately $24,000 in customer losses." Estevez was sanctioned to civil and administrative penalties and fines of $20,000 and was suspended from October to December 2016.
In January 2013, the state of New Hampshire alleged, "Agent engaged in telemarketing of New Hampshire residents in violation of FINRA rule 3230 and New Hampshire law." Estevez was sanctioned to pay a fine of $50,000 and agreed to withdraw his New Hampshire licensure and not seek licensure for period of three years. Permanent cease and desist from further violations of NH securities law.
Estevez has been the subject of five customer complaints between 2013 and 2016, two of which were denied and two were withdrawn, according to his CRD report:
November 2014. "Investment losses associated with an account held with the RR for approximately six years. Compliant evolved into arbitration received 4/15/2017 alleging churning, concentration, unsuitability and misrepresentation." The customer is seeking $870,000 in damages and the case is currently pending.
Pursuant to FINRA Rules, member firms are responsible for supervising a broker's activities during the time the broker is registered with the firm. Therefore, Investors Capital Corp. may be liable for investment or other losses suffered by Estevez's customers.
Erez Law represents investors in the United States for claims against former Investors Capital Corp. financial advisor Robert Estevez, who is alleged to recommend unsuitable investments. If you were a client of Investors Capital Corp. or another firm, and have experienced investment losses, please call us at 888-840-1571 or complete our contact form for a free consultation. Erez Law is a nationally recognized law firm representing individuals, trusts, corporations and institutions in claims against brokerage firms, banks and insurance companies on a contingency fee basis.
"*" indicates required fields