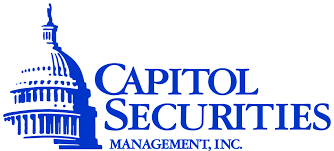 Erez Law is currently investigating former Capitol Securities Management, Inc. financial advisor Troy Baldridge (CRD# 2976766) regarding check fraud and stealing from customers. Baldridge was registered with Capitol Securities Management, Inc. in Glen Allen, Virginia from 2007 to 2016, before he was terminated regarding check fraud.
In March 2017, Baldridge was found guilty of stealing more than $500,000 from 15 clients during a five-year period, between July 2011 and July 2016. He was sentenced to three years and five months in prison, according to a local news source.
In December 2016, Baldridge pled guilty today to charges related to his role in an investment scheme that caused a loss of more than $540,000. According to a statement released by the Department of Justice, U.S. Attorney's Office, Eastern District of Virginia, "On at least 15 occasions, Baldridge transferred funds from client investment accounts to Baldridge's own accounts for his own use. Baldridge forged the requisite client signatures to effectuate the transactions when necessary."
In December 2016, FINRA barred Baldridge from acting as a broker or otherwise associating with firms that sell securities to the public after he failed to respond to a FINRA request for information.
In August 2016, the U.S. Department of Justice opened an investigation into Baldridge regarding check fraud.
Baldridge has been the subject of one customer complaint, according to his CRD report:
June 1999. "The clients complained (SP) there was a miscommunication in regard to applying for variable life insurance coverage to fund an irrevocable trust. The miscommunication related to their approval in the underwriting process led to delays which resulted in a change in health status and an increase in required premium from $22,000 to $82,000. The client has accepted the contract to protect their estate and simultaneously submitted a claim to reduce the premium." The customer sought $55,000 in damages and the case was settled for $55,000.
Pursuant to FINRA Rules, member firms are responsible for supervising a broker's activities during the time the broker is registered with the firm. Therefore, Capitol Securities Management, Inc. may be liable for investment or other losses suffered by Baldridge's customers.
Erez Law represents investors in the United States for claims against former Capitol Securities Management, Inc. financial advisor Troy Baldridge related to check fraud and stealing from customers. If you were a client of Capitol Securities Management, Inc. or another firm, and have experienced investment losses, please call us at 888-840-1571 or complete our contact form for a free consultation. Erez Law is a nationally recognized law firm representing individuals, trusts, corporations and institutions in claims against brokerage firms, banks and insurance companies on a contingency fee basis.
"*" indicates required fields