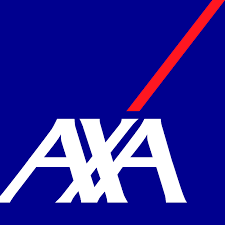 In April 2019, a former client of AXA Advisors, LLC won an award in a FINRA arbitration for compensatory damages for $2,224,672, plus 9% interest per annum until the award is paid in full, $67,294 in costs, and $889,869 in attorney fees for investment losses. The investors were clients of financial advisor Francesco Puccio (CRD# 3204237).
The causes of action included negligence, violation of FINRA Rule 2111; violation of FINRA Rule 2110; negligent misrepresentation and omission of material facts; and breach of fiduciary duty. The causes of action relate to life insurance policies and variable annuities. The FINRA arbitration hearing was conducted in Buffalo, New York.
In August 2015, FINRA barred Puccio after he consented to the sanction and to the entry of findings that he failed to provide documents and information requested by FINRA in connection with an investigation into allegations that he converted funds from a non-firm customer.
Puccio faces pending charges including second degree grand larceny and fourth degree conspiracy.
Puccio was registered with Cambridge Investment Research, Inc. in Pittsford, New York from January 2014 to July 2015, when he was terminated regarding, "RR was alleged to have engaged in criminal activity regarding the wrongful taking of property." Previously, Puccio was registered with AXA Advisors, LLC in Pittsford, New York from 2011 to 2014. Puccio has also been the subject of three additional complaints between 2015 and 2018, one of which was denied, according to his CRD report:
April 2018. "Claimant alleges RR sold her unsuitable life insurance and annuity policies, and stole money from her." The case is currently pending.
December 2016. "Plaintiff alleges RR made unsuitable recommendations with respect to the purchase of two life insurance policies and two variable annuities in 2012 and 2015." The case was settled for $115,000.
Pursuant to FINRA Rules, member firms are responsible for supervising a broker's activities during the time the broker is registered with the firm. Therefore, AXA Advisors, LLC may be liable for investment or other losses suffered by Puccio's customers.
Erez Law represents investors in the United States for claims against brokers and brokerage firms for wrongdoing. If and have experienced investment losses, please call us at 888-840-1571 or complete our contact form for a free consultation. Erez Law is a nationally recognized law firm representing individuals, trusts, corporations and institutions in claims against brokerage firms, banks and insurance companies on a contingency fee basis.
"*" indicates required fields