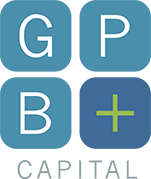 In January 2021, a former client of Arete Wealth Management, LLC won an award in a FINRA arbitration for compensatory damages for $515,000 for losses sustained from GPB Capital Holdings investment losses. This is the first case in which a broker-dealer that sold GPB Capital Holdings lost an arbitration case.
The awarded included $186,639.29 in compensatory damages, $58,774.96 in interest, $258,775.00 in attorneys' fees, $10,582.73 in costs, and a $300 non-refundable portion of the filing fee.
The causes of action included negligence, breach of fiduciary duty, negligent supervision, breach of contract, and violation of the Michigan Securities Act. The causes of action relate to Original Claimants' allegation that Respondent recommended and sold shares in a risky, high-commission, illiquid private placement (GPB Automotive Portfolio, LP). Original Claimants further allege that the issuer and manager of the private placement was alleged to have been involved in a possible Ponzi scheme and subject to multiple government investigations. The FINRA arbitration hearing was conducted in Detroit, Michigan.
GPB Capital Holdings is a New York-based investment firm that offers exempt, private-placement securities. These investments inherently have a high degree of risk due to their nature as unregistered securities offerings (and without regulatory oversight). It is alleged that brokerage firms that sold GPB Capital Holdings and their brokers who recommended GPB Capital Holdings to their clients may not have conducted appropriate due diligence on the funds.
Erez Law represents investors in the United States for claims against brokers and brokerage firms for wrongdoing. If and have experienced investment losses, please call us at 888-840-1571 or complete our contact form for a free consultation. Erez Law is a nationally recognized law firm representing individuals, trusts, corporations and institutions in claims against brokerage firms, banks and insurance companies on a contingency fee basis.
"*" indicates required fields