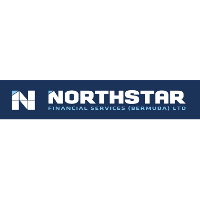 Former Wells Fargo Clearing Services, Inc. broker Florentino Chapa (CRD# 4763953) is accused of Northstar Financial Services (Bermuda) investment losses. 
A former client of Wells Fargo Clearing Services, Inc. filed a FINRA arbitration claim against broker Florentino Chapa, who was an unnamed party in this complaint. 
The causes of action included breach of contract and warranties, promissory estoppel, violation of state securities statutes, violation of Section 27.01 of the Texas Business and Commerce Code, violation of consumer protection statutes, claims under common law, and vicarious liability. The FINRA arbitration hearing was conducted in Houston, Texas. The causes of action related to allegations that the respondent overconcentrated all of their assets in an offshore investment known as Northstar Financial Services (Bermuda). 
The panel made a decision in February 2023.
Florentino Chapa Customer Complaints 
Florentino Chapa has been registered with Sanctuary Securities, Inc. in McAllen, Texas since 2021. Previously, he was registered with Wells Fargo Clearing Services, LLC in McAllen, Texas from 2011 to 2021.
Florentino Chapa has also been the subject of two customer complaints between 2017 and 2021, one of which was denied, according to his CRD report:
October 2021. "Claimants allege that unsuitable recommendations were made." The case was settled for $47,000.
Pursuant to FINRA Rules, member firms are responsible for supervising a broker's activities during the time the broker is registered with the firm. Therefore, Wells Fargo Clearing Services, Inc. may be liable for investment or other losses suffered by Florentino Chapa's customers.
How to File a Claim Against Florentino Chapa
Erez Law represents investors in the United States for claims against brokers and brokerage firms for wrongdoing. If you have experienced investment losses, please call us at 888-840-1571 or complete our contact form for a free consultation. Erez Law is a nationally recognized law firm representing individuals, trusts, corporations and institutions in claims against brokerage firms, banks and insurance companies on a contingency fee basis.
"*" indicates required fields