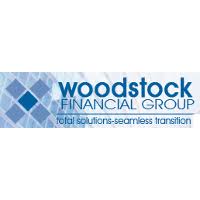 Erez Law is currently investigating former Woodstock Financial Group, Inc. broker Eric Nicolassy (CRD# 6244539) regarding stock losses. He has been registered with Network 1 Financial Securities Inc. in Red Bank, New Jersey since 2020. Previously, he was registered with Woodstock Financial Group, Inc. in Red Bank, New Jersey from 2016 to 2019.
In March 2022, FINRA sanctioned him to pay $32,134.09 in restitution and suspended him for four months after he, "consented to the sanctions and to the entry of findings that he excessively and unsuitably traded a senior customer's account. The findings stated that although the customer's account had an average month-end equity of $106,293, Nicolassy executed purchases with a total principal value of $5,138,740 which resulted in annualized turnover ratios of more than 23. Collectively, the trades Nicolassy executed caused the customer to pay $71,409.09 in commissions and $10,410 in trade costs and margin interest, which resulted in an annualized cost-to-equity ratio in excess of 76 percent – meaning the customer's account would have to grow by more than 76 percent annually just to break even. As a result of Nicolassy's unsuitable recommendations, the customer suffered more than $125,000 in losses. The findings also stated that Nicolassy exercised discretion in customers' accounts without having obtained prior written authorization from the customers."
Eric Nicolassy Customer Complaints
He has been the subject of one customer complaint, according to his CRD report:
October 2021. "Suitability, Excessive Trading, Unauthorized Trading, Breach of Fiduciary Duty." The customer is seeking $103,056.69 in damages and the case is currently pending. The complaint was regarding common and preferred stocks. The complaint took place while he was registered with Woodstock Financial Group, Inc.
Pursuant to FINRA Rules, member firms are responsible for supervising a broker's activities during the time the broker is registered with the firm. Therefore, Woodstock Financial Group, Inc. may be liable for investment or other losses suffered by Eric Nicolassy's customers.
Erez Law represents investors in the United States for claims against brokers and brokerage firms for wrongdoing. If you have experienced investment losses, please call us at 888-840-1571 or complete our contact form for a free consultation. Erez Law is a nationally recognized law firm representing individuals, trusts, corporations and institutions in claims against brokerage firms, banks and insurance companies on a contingency fee basis.
"*" indicates required fields